This feature is part is Reviewed.com's Guide to Cord Cutting, where we explain everything you need to know to start living life without a cable bill.
---
As an increasing number of people consider canceling their cable contracts and substituting them with streaming services, plenty of platforms have arisen in place of the Verizons and Comcasts of the world.
If you've never flirted with the idea of cutting the cord, now might be the time—for many people, nixing cable is a great way to save money. But with so many gadgets, acronyms, and brand names to keep track of, it may seem daunting to leave the cable nest, spread your wings, and fly far, far away.
That's why we've put together a cord-cutter's starter kit. Within this proverbial satchel lies everything you need to kick your cable contract to the curb. Our picks for the best tools for the job have been carefully selected based on performance and value, so let's get started saving you some money.

First thing's first: If you want to cut the cord, you're gonna need a reliable streaming device. The Roku Premiere+ isn't the most premium version of Roku (that honor goes to the pricier Roku Ultra), but it's our pick for the all-around best streaming device.
Why makes the Premiere+ our favorite? It's simply the best fit for most people. Roku offers all of the most popular streaming apps (like Netflix and Amazon Prime Video), an easy-to-navigate user interface, and seamless performance. The Premiere+ also supports 4K and HDR, so your living room will be future-proofed for years to come. And, because it's a streaming box rather than a streaming stick, the Premiere+ packs more processing power than the somewhat-limited Roku Streaming Stick.
The Roku Ultra, on the other hand, is $30 more than the Premiere+ and doesn't quite bring $30 worth of improvements to the table.
The Roku Premiere+ can be nabbed for about $90 on Amazon right now, and though it might seem like a hefty purchase, more affordable options might detract from your overall enjoyment (and the goal here is to replace cable without any inconveniences). Think of your streaming box as the cornerstone of your cord-cutting experience.
---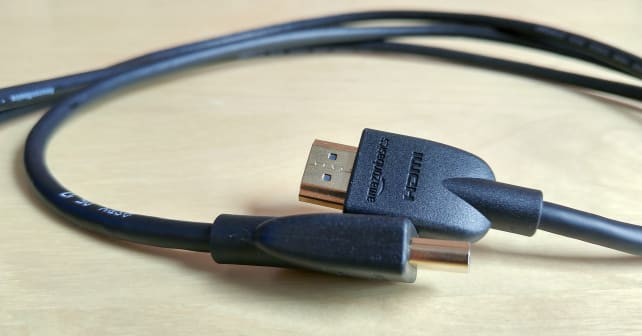 This might come as a shock to you, but there's almost no reason to throw a bunch of money at overpriced HDMI cables, despite what their packaging might promise to do for your television's picture.
We recently put a whole bunch of HDMI 2.0 cables to the test and discovered that, while some of them happen to be longer or more durable than others, all of them provide the same level of performance when it comes to your TV's picture quality.
In other words, all of the gold-plating and fancy nylon threading in the world isn't going to make your movies look any better.
That's why we recommend sticking with Amazon's own HDMI cables, which offer exactly what you need at minimal cost. This 2-pack of AmazonBasics HDMI cables is less than $10 and will perform its singular duty without lightening your wallet.
---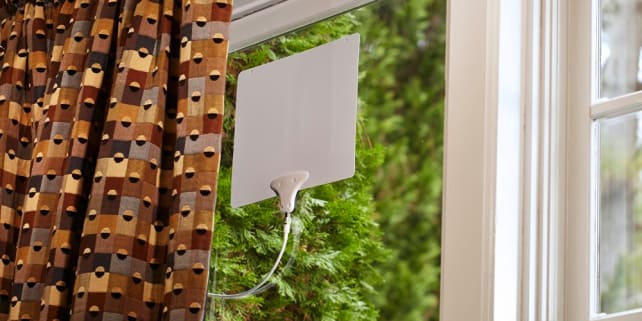 Perhaps the first thing people fret about when considering cord-cutting is the loss of their local channels. Fear not—there's an easy way to ditch cable and still enjoy local offerings like CBS, NBC, ABC, FOX, and PBS.
The sleek-looking Mohu Leaf is our pick for the best indoor HD antenna thanks to its minimal design and top-notch performance. We recommend the 50-mile Leaf for most cord-cutters, since it pulls in those hard-to-reach signals with an included signal amplifier and offers more flexibility when it comes to inconspicuous living room placement.
With an HD antenna, you won't miss out on local sports, late-night TV, and the news, traffic, and weather reports that affect you.
---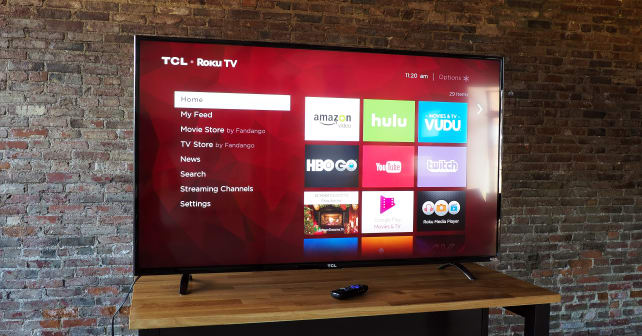 All right, look—sooner or later, you're going to have to upgrade your TV. It's the most important fixture in your living room, and we happen to be right on the cusp of some new and exciting technology (check out our breakdown of why your next TV should support HDR, even if you don't know what "HDR" means).
Our pick for an affordable 4K TV that supports HDR is the 55-inch TCL P Series. Not only does TCL's P Series come with Roku built in, but its picture is terrific for the TV's $600 price tag.
When my colleague Lee reviewed the TCL P Series, he was seriously impressed with the TV's sheer value, considering just how well its performance held up in our lab tests. The P Series' built-in Roku platform also provides a heck of a lot of value if you plan on using Roku after cutting the cord.
You could also go with the 40-inch Samsung MU7000. It's not the most affordable 4K TV out there, but the MU7000 is a great performer with a pretty slick design that should fit right into any living room. Plus, its 4K resolution and HDR10 support make it a wise investment for years to come. Right now, it's listed at around $650 on Amazon—a respectable price for a respectable TV.
The Samsung MU7000 is smaller and more costly than the TCL P Series.
Tweet It
That said, the Samsung MU7000 is significantly more costly—and 15 inches smaller—than the TCL P Series. Plus, it doesn't come pre-loaded with Roku, which means if you're interested in the Roku platform, you'll have to fork over the cash for a streaming box.
Pound-for-pound, the TCL P Series is an all-around better TV with a much higher value—we only recommend the Samsung MU7000 if you're in love with its sleek design.
---
5. Subscriptions to stream Netflix or Sling TV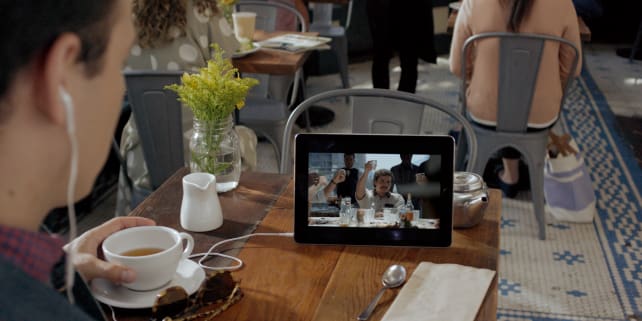 Chances are you already have a Netflix account (it's the most popular streaming platform, after all), but if you don't, you're probably going to want to sign up before you cut the cord—we consider the service an essential part of any cord-cutters toolkit.
The catalog of movies and TV shows ranges in quality from month-to-month, but the real draw here are Netflix Originals like Stranger Things, Jessica Jones, Orange is the New Black, and House of Cards. Some of these shows are even available to stream in glorious 4K resolution, so if you've got a 4K TV, you're in luck.
And let's be honest—you don't want to be the only one who misses out on the second season of Stranger Things.
If you're not ready to let go of live cable channels just yet, it might be worth considering Sling TV.
Recently, I shared my experience as a year-long Sling TV subscriber, but here's the short version: I really dig it.
Sling offers packages of cable channels (like ESPN, AMC, Comedy Central, and CNN) starting at just $20 a month. Additionally, you can opt for premium add-ons like HBO, Showtime, and Starz. There's no contract to speak of and you can cancel anytime—just like Netflix.
Sling TV is also similar to Netflix in that you're not limited to watching on your TV—the service is available for tablets, computers, and smartphones in addition to living on your streaming device.
If you want to give it a spin, Sling TV is currently offering a 7-day trial subscription for free. It might not be a good fit for your lifestyle or budget, but you won't know until you try.
---
Prices are accurate at the time this article was published, but may change over time.
Related Video
Our editors review and recommend products to help you buy the stuff you need. If you make a purchase by clicking one of our links, we may earn a small share of the revenue. Our picks and opinions are independent from any business incentives.