televisions
Samsung PN51E8000GF Plasma TV Review
Samsung's flagship LCD for 2012, this is an impressive, high-end TV.
$2,199.00 MSRP
51 in.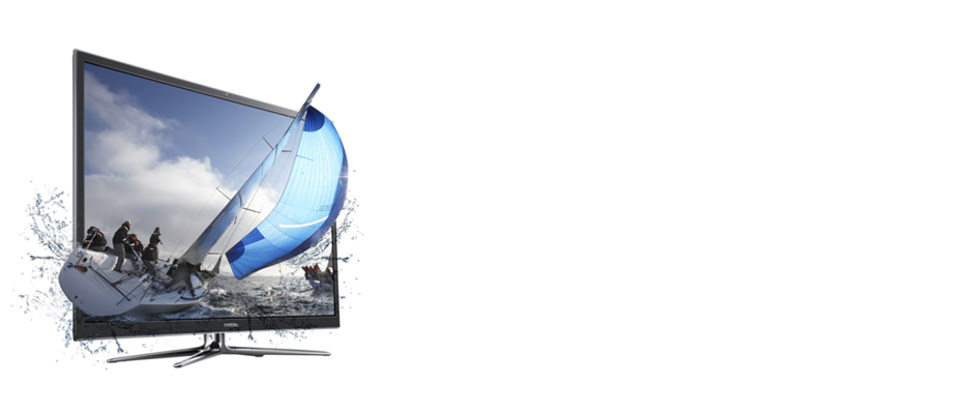 Introduction
The Samsung E8000 is one of the finest TVs we've ever reviewed. It's the plasma version of the company's high-end LCD flagship, the similarly-named ES8000. We were first introduced to the ES8000 series back in May, and it proved to be an impressive, high-end TV that operated with some innovative voice and gesture controls. The ES8000 also showed off Samsung's content-heavy smart TV platform, called Smart Hub.
Aside from its plasma display panel, the E8000 mirrors all of the ES8000's excellent features: voice and gesture controls, full-HD 3D, Smart Hub, and Samsung's new Smart Touch remote. The E8000 also has a wide viewing angle and some of the best color reproduction we've ever seen. Its MSRP hovers around $2,000, but we found sale prices as low as $1,200.
Design
A semi-thin plasma TV with traditional port placement, as well as a spruced up stand design.
Like so many of the high-end TVs Samsung released in 2012, the PN51E8000 innovates in appearance, but stays conservative where port and on-set control placement is concerned. We noticed it was quite thin for a plasma, possibly the thinnest plasma on the market this year, and is not nearly as heavy as some of the Samsung plasmas we've tested in the past.
A handsome TV that looks modern without being obtrusive.
Its stand is identical to the ES6500 series' stand: an X-shaped metal platform that serves to adequately balance the TV while innovating beyond the usual black rectangle. Beyond the stand's shape, the PN51E8000's inputs and ports are located within the now familiar L-shaped cutout on the back, left side of the TV, and its on-set controls are allocated to a Jog Stick on the bottom of the bezel.
For ports you've got 3 USB inputs (for flash drive, portable HDD, etc.), 3 HDMI inputs, and a shared Component/AV input. The EX-LINK input is a dedicated port for software upgrades. You've also got the option to run a wired internet signal, via Ethernet cable, and a dedicated jack for cable/antenna input (for broadcast content). Finally, a digital audio out allows the integration of a surround sound system, whereas DVI audio in will route the audio output from the connected DVI device to your TV's speakers.
Overall, it's a handsome TV that looks modern without being obtrusive.
Smart TV Features
Samsung's 2012 menus look good, and the all-inclusive Smart Hub is still the best smart platform available.
The PN51E8000's menus (Picture, Sound, Network, etc.) haven't been changed from previous Samsung TVs this year, which is fine by us. They're an azure-colored stack of information that lines up along the left-hand side of the TV's screen, allowing for a real-time view when changing picture options like aspect ratio or picture sharpness. It's nothing innovative, but it works well enough that we don't think the E8000 would benefit from new menus.
The real show-stealer here is the Smart Hub.
The real show-stealer here is the Smart Hub, Samsung's headquarters for all of their internet content. The Smart Hub, a huge feature of Samsung's 2012 TV line-up, is packed full of streaming TV and movies, free 3D content, and a solid web browser, as well as some useful (or at least entertaining) apps like Fitness and Family Story. The Smart Touch remote makes navigating the Smart Hub and the web browser a much easier task; the selections offered by Netflix and Hulu Plus are just as easy to access as your personal media in the AllShare menu.
Comparable Products
Before you buy the Samsung PN51E8000, take a look at these other televisions.
Picture Quality
The Samsung PN51E8000 is a strong performer beneath its various, spotlight-stealing extra features.
While its maximum contrast ratio was a little small for what we've come to expect from plasma TVs, the E8000 tested with excellent color temperature integrity and an absolutely spot-on color gamut. That means the colors you see on the screen are the exact colors you were meant to see. The E8000 also proved easy to calibrate, and the screen even makes use of the kind of energy saving technology that helps keep your power bill a little lower.
The only drawback we found in the area of screen dynamics was slightly blurry motion during complex, fast-action content—a minor flaw shared with other Samsung plasmas. The contrast ratio wasn't exceptionally good, but a wide viewing angle means you can watch the E8000 from nearly anywhere in the room.
Overall, the E8000 has no major faults, lots of strengths, and delivers flagship quality at a flagship price. Hard to argue with that logic.
3D
Samsung's 2012 TVs are making use of crisp, crosstalk-free 3D technology.
The E8000 delivers.
3D still has a long way to go before it will be the preferred method of viewing content. In many respects, it's still a marketing gimmick. But Samsung's native, HD 3D is getting very close to being a top selling-point for their TVs. There are a few things we look for: immersive full 3D, a useful 2D-to-3D conversion option, and comfortable, wearable glasses. The E8000 delivers on all three points.
In fact, out of all the TV manufacturers we've encounterd during our quest to sort out a year's harvest of televisions, Samsung and LG seem to have the firmest grasp on making 3D content immersive and convincing. Samsung also wins points for making use of comfortable, lightweight 3D glasses that are as light as passive models, but with the fluid, quality 3D of active shutter shades.
Conclusion
Samsung's E8000 plasma television delivers top-notch performance in every area.
The Samsung PN51E8000 is a welcome entry to Samsung's excellent plasma line-up. In fact, it's the best TV we've reviewed in 2012. By far its standout quality is excellent color production. Whether viewed in 2D or 3D, the E8000's color temperature, color curves, and color gamut results were extremely good. While it didn't have the impressively deep blacks of other plasmas we've tested, its maximum contrast ratio—2775:1—is still above average, and should prove suitable for almost any viewing purpose.
Speaking of 3D, we were pleased to see that not only is Samsung's 3D still as good as it was when we tested the LCD ES8000, it has now been implemented in just as immersive a fashion while still managing to preserve a modicum of the TV's 2D color/contrast performance. This, dear reader, is a rare occurrence.
The E8000 offers decent menus and ample interfacing options, such as fairly accurate voice and motion commands. It features the same dual-core processing showcased on the ES8000 series, which gives you ample speed to navigate Samsung's content-heavy, intelligently arranged Smart Hub at a whim. Other menus haven't changed for 2012. That's a good thing, as they remain easy to navigate and sort through.
The PN51E8000 is an excellent television, with a huge slew of extra features, and just as much solid core performance. It may be expensive, but we feel it's well worth the $2000+ MSRP.
Our editors review and recommend products to help you buy the stuff you need. If you make a purchase by clicking one of our links, we may earn a small share of the revenue. Our picks and opinions are independent from any business incentives.