televisions
LG 42LN5400 LED TV Review
This entry-level LG is simple and straightforward, but its picture quality is not getting any praise.
$699.00 MSRP
Buy now at Amazon
in.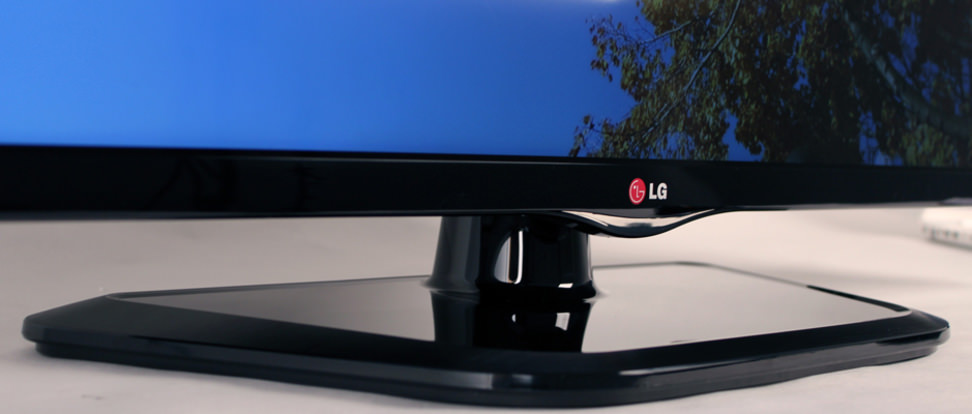 Overview
LG's LN5400 television line is entry-level and basic; it's also the pinnacle of the company's non-smart LCDs. Comprising five screen sizes, it's the only non-smart 2013 series that still boasts Direct LED backlighting and 1080p resolution.
So who is this series' target audience? Well, considering the sizes range from 42-60 inches, we'll say anywhere from a low-mid budget shopper to a penny pinching home theater enthusiast. However, the LN5400 lacks a large array of connectivity, and its picture quality is ho-hum so-so just okay, so we can't heavily recommend it.
For budget shoppers, or as a secondary TV, however, this series cuts out frills and leaves mostly good stuff. With prices ranging from $700 for the 42-inch and $1,700 for the 60-inch, you could do worse than this series, but it's nothing to get excited about.
The Looks
Clunky and plain... but it could be worse
This entry-level TV is not exciting to look at. You could grab a pair of military-grade binoculars and go over it a centimeter at a time, and you'd still find naught but mass-molded black plastic and wholly functional design choices. The LN5400 series ships with a basic, easy-to-use infrared remote control.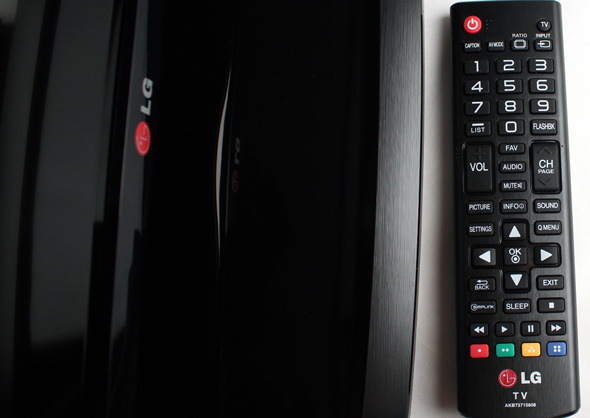 While this is definitely a simple design scheme, it's also one that's going to fit easily into the decor of most rooms.
As for connectivity, you'll find a simple array, including 2 HDMI inputs, 1 USB input, a shared component/composite input, digital audio out, an RF jack, and an RS-232C control/service port. The ports are clustered within a recessed area on the rear of the panel, and a few (HDMI and USB) are strung along the TV's left side.
While this is definitely a simple and straightforward design scheme, it's also one that's going to fit easily into the decor of most rooms. The plain black stand/bezels are a "classic" at this point—and you're paying the bare minimum for flare, which for many is a plus.
Looking Further
The Experience
Scant on features, but it has all the right ones
LG is one of those TV companies that puts a lot of research into feature sets. The entry-level LN5400 is not graced with the panoply of options you'll find on pricier, more high-end LGs, but it does have a few useful, cool features worth discussing.
First of all, the on-board menu software is pretty basic, but it still contains all you need for tweaking the TV's picture and audio. The layout is easy to navigate with the included remote, and has a lot tucked into its sub-menus: audio EQ, USB playback, on/off timers, channel locking, and an over-the-air antenna.
The on-board menu software is pretty basic, but it still contains all you need for tweaking the TV's picture and audio.
We're especially impressed by this entry-level series' advanced options for calibration. The Picture menu allows for the more basic adjustments, of course, but there is advanced stuff here as well. You'll find a CMS (Color Management System) for individually setting the intensity of the red, green, and blue signals; while this is better done with some kind of filter or spectrometer, it isn't entirely necessary to use one in order to take advantage of this menu. The LN5400 also allows for minute increases and offsets to color temperature, something that's rare for lower-end units.
Our favorite software feature, however, is LG's Picture Wizard. This is a terrific feature to help consumers set Brightness (black level), Contrast (white level), and Sharpness (edge handling), among other things—you can even use it with each individual input, and map it to the Expert picture mode. This feature is available on almost all 2013 LG televisions, but it's by far the most interesting thing to be found within the bare bones menu of the LN5400.
Last, and possibly least, this TV possesses ability to play back music and photo files from a USB stick, but has no way of interacting wirelessly with any devices, even another LG TV across the room. The two will just stare at one another, forlorn and lost, until time winds down to nothing.
Looking Further
Comparable Products
Before you buy the LG 42LN5400, take a look at these other televisions.
The Picture
Decent color, poor contrast, and permanent motion enhancement
The LN5400 is an entry-level series, and its core performance reflects that. We'll start with the good: color accuracy. Our tests revealed that the LN5400 is capable of producing very accurate colors per the international standard for HDTVs; its primary red, green, and blue are saturated to studio panel perfection. It handles the full range of luminosity intensity amongst hues and shades well, resulting in little visible banding or an imbalance in image lighting.
Now, the bad—this LG does not foster a very wide contrast ratio. While it's capable of very bright whites, its black level suffers as a result, meaning that shadow tone colors and shades will not look terribly convincing or detailed, especially in a dim or dark room. This TV is probably best set up somewhere bright, as it's capable of combating all manner of photons and lamplets. Turning down its Backlight will result in slightly improved black levels, but it really isn't the best choice for watching film.
"The LN5400's 120 Hz panel... will make 24 fps film look a little off, and there's no way to disable this setting."
Finally, the ugly: permanent motion smoothing. While the LN5400's 120 Hz panel isn't going to ruin sports, news, or most TV broadcasts, it will make 24 fps film look a little off, and there's no way to disable this setting within the on-board software. The LN5400 performed well on our motion test, but its detail retention is a double-edged sword.
Overall, this isn't picture quality to praise. The LG LN5400 is fine for a kitchen, rec room, or even the garage, and most content is going to look pretty good. Videophiles, however, should steer around this machine and just keep on truckin'.
Final Thoughts
An okay deal, if you're apathetic about picture quality
The LN5400 series does a lot of things right: the menu is stuffed with options; the Picture Wizard calibrator is a useful addition to any display; the simple design avoids fashion faux pas; and the colors on-screen are accurate and perfectly balanced. Unfortunately, this entry-level line-up is more focused on usability than picture quality.
With a very narrow contrast ratio and permanent 120 Hz motion enhancement, this is not a TV for movie lovers. Film content—like that remastered Blu-ray you just bought—is going to suffer from bright black levels and the soap opera effect. No one wants to watch their favorite movie under the glare of lights and sunbeams, and the LN5400 just doesn't cut the mustard in a proper theater environment, bias light or not.
Our 42-inch test unit carries an MSRP of $699, which is just too much to pay for this kind of picture quality. This is a good series for a secondary television or a sports catch-all in your garage or kitchen, if you can find it on sale, but it makes no strides towards emulating the magic of the cinema.
Our editors review and recommend products to help you buy the stuff you need. If you make a purchase by clicking one of our links, we may earn a small share of the revenue. Our picks and opinions are independent from any business incentives.