If you look at 2012 from the standpoint of an ancient Mayan, it has been kind of a let down so far. If you're anything like us and have an obsession with all things "television," then 2012 has delivered.
This year brought some great technical innovations, such as ultra high-definition, voice controls, motion controls, better 3D, and an increased focus on the "smart" TV. While only a select few TVs possessed the first three innovations, 2012 can be seen as the year smart TVs became mainstream. More TVs than ever were released with internet connectivity; a company's flagship television is practically required to have a smart TV interface these days.
We have not yet reviewed any ultra high-definition TVs, but displays featuring motion controls, voice commands, 3D, and the all-important smart platform are featured throughout our 2012 Best of Year awards. Let's hope that 2013 brings just as much innovation to the table as 2012 did (we're looking at you, Apple TV and OLED technology).
---
Television of the Year
(MSRP: 51-inch, $2199; 60-inch, $3079; 64-inch, $3949)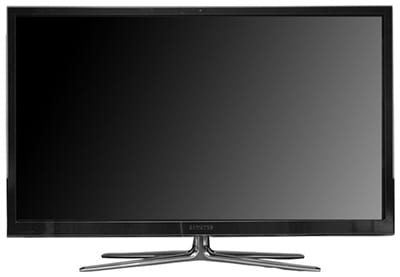 This is the second year in a row that one of Samsung's high-end plasmas has bested the competition and come out on top. The Samsung E8000 tested with both high-quality performance and features: Not only does it have outstanding color accuracy and a solid contrast ratio, its included smart platform, 3D technology, and special features are top-notch. Samsung's smart platform has been an industry leader in delivering internet-based TVs that do an awful lot, while making it look easy. It may not be head-and-shoulders above the competition, but Samsung's Smart Hub is still a well-organized beast of apps and streaming content that add a kiss of modern class to any of their internet-ready smart TVs.
On top of all this greatness, Samsung's flagship plasma includes a mounted microphone and camera combination that allow, for the first time in the industry, control of the TV via voice commands and hand gestures. It's as easy as saying "Hi TV, Power On." The included Smart Touch remote makes for easier cursor control during web browsing and even has a speech-to-text function made possible by an integrated microphone. No matter which way you slice it, the Samsung E8000 is the best TV of 2012.
Runner-up
(MSRP: 55-inch, $2499; 65-inch, $3699)
Panasonic's VT50 plasma television is a very worthy runner-up. This spiritual successor to the legendary Pioneer Kuro boasts seriously deep blacks, accurate colors, and an array of extra features that certainly add to the TV's value. Within the areas of color, contrast, and motion, the VT50 is a nearly unbeatable HDTV. Its drawbacks, however, include lackluster 3D technology and a smart interface (Viera Connect) that doesn't perform with the same flair as some of its competitors.
Read the Full Review of the Samsung E8000
Read the Full Review of the Panasonic Viera VT50
---
Innovator of the Year

Samsung has brought an awful lot to the table this year in terms of making their TVs better, smarter, and faster. Their flagship TVs—the plasma E8000 and LED ES8000—feature voice and gesture controls via a built-in camera and microphone. What this means to consumers is that you can turn your TV on by simply uttering the phrase, "Hi, TV. Power on." The gesture controls on Samsung's flagship TVs allow you to interact with the smart platform using your hands, à la Microsoft's Kinect. If you are using the web browser, you can use one of your hands to control an on-screen cursor. Clenching your hand into a fist will act like a mouse click.
Yes, this type of technology is still in its infancy and doesn't work flawlessly 100% of the time. It does work well enough most of the time and adds an interactive element to Samsung's flagship TVs that is not found on any other television yet.
---
Best Plasma Series
(MSRP: 51-inch, $2199; 60-inch, $3079; 64-inch, $3949)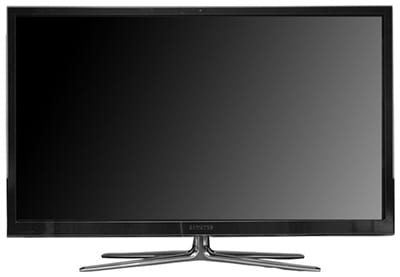 It should come as no surprise that the best HDTV of 2012, the Samsung E8000, is also the best plasma. While it's not the darkest plasma we tested, its contrast ratio is amply wide to provide solid differentiation between light and dark in just about any ambient lighting. It's also stuffed full of innovative, quality extra features, which happen to be the same ones included with its much more expensive counterpart, the LED ES8000. Toss in almost perfect color accuracy and you've got a high-quality plasma television.
Runner-up
(MSRP: 55-inch, $2499; 65-inch, $3699)
Unfortunately for the Panasonic VT50, the E8000 is the only thing standing between it and television domination. The VT50 is a plasma by traditional and high-quality standards, featuring very deep blacks, crisp motion, rich colors, and a steep price tag. If its 3D and smart features were better implemented, we're fairly certain the VT50 would have brought home the gold as the best plasma of 2012.
Read the Full Review of the Samsung E8000
Read the Full Review of the Panasonic Viera VT50
---
Best Mid-Range Plasma Series
(MSRP: 50-inch, $1399; 55-inch, $1699; 60-inch, $2099; 65-inch, $2999)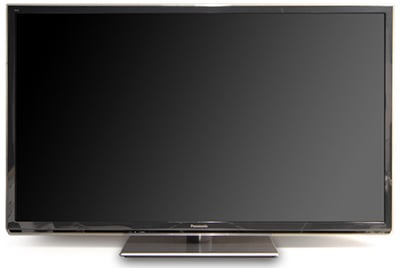 The 55-inch Panasonic ST50 retails for around $1,400, which is a killer deal since it excels in many areas. The black levels produced by the ST50 are seriously deep and the color accuracy and consistency are great, too. 3D and smart features are also included, which are nice additions. While Panasonic's smart platform isn't quite as good as those from LG or Samsung, it does include Netflix, Hulu Plus, and Amazon Instant Video—the three best streaming services available.
Runner-up
(MSRP: 50-inch, $1699; 60-inch, $1799)
The 50-inch LG PM9700 model only retails for around $1,200, even though it is technically the flagship plasma television from LG. What this means is that consumers can get a TV with an incredible design, great smart features, and decent picture quality for less. Add in a nearly perfect viewing angle and you have yourself one hell of a deal for a TV of this caliber.
Read the Full Review of the Panasonic ST50
Read the Full Review of the LG PM9700
---
Best Value Plasma Series
(MSRP: 50-inch, $799; 60-inch, $1099)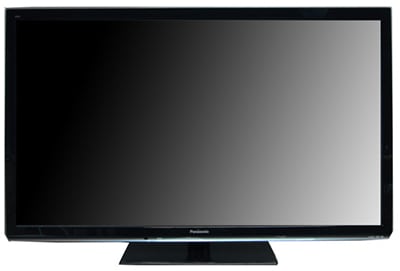 Panasonic's XT50 plasma is an incredible deal that packages performance and features together for an MSRP of $799. For that price, you're investing in a plasma TV with incredible color accuracy, respectable contrast performance, internet features, and 3D tech. Getting a 50-inch plasma with such good performance parameters for that price is already a solid deal--the smart and 3D features are just icing on the cake. The XT50's only drawback is that its maximum resolution sits at 720p, but considering most streaming and cable content isn't yet being broadcast at 1080p, it's only a drawback for the most serious videophiles.
Runner-up
(MSRP: 50-inch, $899; 60-inch, $1099)
The Panasonic U50 Plasma series takes everything that's great about their flagship, the VT50, and strips away all the bells and whistles. You're left with an HDTV that broadcasts in 1080p and has top-notch color, contrast, and motion scores. While it's not the cheapest plasma on the market, it's giving the greatest performance for a relatively low MSRP. Panasonic knows how to make a fine plasma TV and the U50 series is a solid investment if you want a high-performance, no-frills television.
Read the Full Review of the Panasonic XT50
Read the Full Review of the Panasonic U50
---
Best LCD Series
(MSRP: 47-inch, $1949; 55-inch, $2549)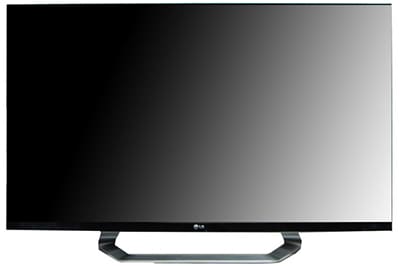 How can the best LCD television not be a flagship model? The LG LM7600 is very similar to the top-of-the-line LM9600. There are two main differences between these TVs: the LM7600 has edge-lit LED backlighting while the LM9600 has a full array of backlights, plus the flagship LM9600 has a higher refresh rate (480Hz vs. 240Hz). Our test results show that the LM7600 performed better than the more expensive LM9600 in most areas, including black level, color accuracy, and viewing angle. With LG's excellent smart platform and top-notch 3D, it's no surprise that the LM7600 is the king of LCDs in 2012.
Runner-up
(MSRP: 55-inch, $2,999; 65-inch, $4,999)
Sony released their flagship television, the HX950, late in the year. Aside from its hefty price tag, there is a lot to like about Sony's high-end LCD. The biggest selling point on the HX950 is its local dimming feature, which allows this TV to produce jaw-dropping black levels. While this feature does have its drawbacks, it helps the HX950 produce a lovely picture and (somewhat) justify its price.
Read the Full Review of the LG LM7600
Read the Full Review of the Sony Bravia HX950
---
Best Mid-Range LCD Series
(MSRP: 32-inch, $650; 42-inch, $1300; 47-inch, $1500; 55-inch, $2100; 65-inch, $3600)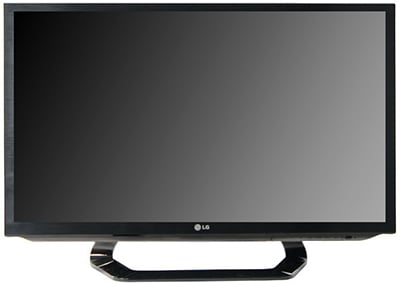 The LG LM6200 retains most of the bells and whistles that are included on LG's higher-end models, but at a significant discount. Consumers who purchase an LM6200 model will get access to LG's excellent smart platform, the motion-controlled Magic Remote, and industry-leading 3D. Did we mention that six pairs of 3D glasses are included and the picture quality is pretty respectable?
Runner-up
(MSRP: 40-inch, $1199; 46-inch, $1399; 50-inch, $1729; 55-inch, $2199; 60-inch, $2899)
Like the LG LM6200, the Samsung ES6100 offers many of the stand-out features that its higher-end brethren have. The design is slim and unique, plus Samsung's fantastic smart platform is included. While the ES6100 is not equipped with 3D, it does have excellent picture quality across the board, including great color accuracy and dark black levels.
Read the Full Review of the LG LM6200
Read the Full Review of the Samsung ES6100
---
Best Value LCD Series
(MSRP: 42-inch, $589; 47-inch, $719; 55-inch, $1099)
Vizio's 2VLE LCD TVs may be a mouthful in title, but they're also one of 2012's best budget deals. The 2VLE lacks the flashy, bezel-less design that some of 2012's more fashion-forward LCDs have, but its clunky exterior houses a display that showcases outstanding color accuracy, well above-average integrated speakers, and Wi-Fi access to streaming apps like Netflix and Amazon Instant Video.
Runner-up
(MSRP: 40-inch, $499)
Toshiba's E220U series is a very affordable, basic LCD HDTV that only comes in one screen size (40-inch). For that price, you're investing in a 1080p HDTV that features decent color accuracy, surprisingly deep blacks, and the basics in design and connectivity. The E220U doesn't have all the sizzle of the high-end TVs from 2012, but it's still serving up steak.
Read the Full Review of the Vizio 2VLE
Read the Full Review of the Toshiba E2200U
---
Best 3D TV
(MSRP: 55-inch, $2999; 60-inch, $4199)
LG's passive 3D technology makes use of rotational light patterns to create more realistic 3D images. This may sound overly technical, but rest assured that the effect produced is exceptional. The LM9600 series, LG's flagship LCD TVs for 2012, have this technology implemented very well. The high-end nature of the LM9600 leads to a high-end price tag, but it offers the best of many worlds with few drawbacks. The LG LM9600, like all LG 3D TVs, comes standard with six free pairs of passive 3D glasses.
Runner-up
(MSRP: 58-inch, $1999)
Vizio's 58-inch CinemaWide XVT3D580CM is a revelation in home 3D technology. While its color, contrast, and motion scores weren't as impressive as other high-end TVs within the same price range, the CinemaWide's titular wideness allows it to produce some of the most visually stunning and accurate 3D images we've ever seen outside of an IMAX theater. The added width gives the CinemaWide a 21:9 aspect ratio; to put it simply, is has more space to render its 3D images, and comes with six free pairs of passive 3D glasses. In terms of a pure 3D experience, the Vizio CinemaWide is the best of 2012. Since there are some flaws with its picture quality, though, the award goes to LG.
Read the Full Review of the LG 9600
Read the Full Review of the Vizio CinemaWide
---
Best Value 3D TV
(MSRP: 51-inch, $1199; 60-inch, $1919; 64-inch, $2529)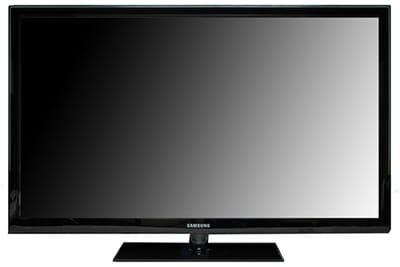 Samsung's E550 is a mid-range plasma series with similar performance parameters and features to Samsung's higher-end line-up. You can find the 51-inch version for a little over $1000 at various retailers, which is great for a TV with a solid core performance. The E550 includes Samsung's quality smart features and active-shutter 3D technology, which really add to the value. The E550 has no notable drawbacks and ships with two free pairs of Samsung's 3D glasses. For the price you pay, you're getting quality out of everything this plasma TV offers, especially its 3D technology.
Runner-up
(MSRP: 32-inch, $650; 42-inch, $1300; 47-inch, $1500; 55-inch, $2100; 65-inch, $3600)
The LG LM6200 is a highly versatile LCD. Each of the five screen sizes available are 1080p and include 3D and LG's smart platform. 3D is going to look fantastic no matter which of the five screen sizes you choose, due to LG's unique 3D tech. Each TV in the LM6200 series ships with six free pairs of LG's comfortable passive 3D glasses, so you're ready to pop into the third dimension as soon as you open the box.
Read the Full Review of the Samsung E550
Read the Full Review of the LG LM6200
---
Best Smart Platform

Samsung's Smart Hub is the smart platform to beat for the second year in a row. The Smart Hub is a colorful, streamlined area where Samsung houses a plethora of internet-based content. Everything from YouTube, Hulu Plus, Netflix, and recently Amazon Instant Video can be found within the Smart Hub. While their content offering isn't miles ahead of the competition, Samsung's easy-to-use interface and highly organized presentation feel refreshingly modern. The Smart Hub is also highly customizable, allowing for favorite apps to be selected and even background changing. Smart platforms have been struggling to imitate the freedom of smartphones and tablets, but Samsung's 2012 showing gives us hope that they're not too far behind.
Runner-up
LG's smart TV platform, generically called LG Smart TV, is a very close runner-up to Samsung's Smart Hub. This platform is likewise packed with all the content you'd expect from a TV calling itself smart: Blue chip streaming partners, flash games, free 3D content, and numerous widgets are available on LG's app store. The best part about LG Smart TV is that all of LG's 2012 smart TVs come packaged with the Magic Remote, an infrared motion-based wand that makes selecting apps or typing in web URLs easier than using a standard remote.
Read the Overview of Samsung's Smart Platform
Read the Overview of LG's Smart Platform
Our editors review and recommend products to help you buy the stuff you need. If you make a purchase by clicking one of our links, we may earn a small share of the revenue. Our picks and opinions are independent from any business incentives.