There are 256 games in the NFL season, and that's not even including pre- and post-season games. But if you're a diehard football fan, you'll be watching as many of those games as you can.
It's not cheap or easy to access every single NFL game this season (unless you live abroad), but it can be done. Whether you're a cord-cutter or a cable loyalist, we'll show you what services you need to see every minute of gameplay possible.
Note: This guide explains how to access every 2016 NFL game live (including pre- and post-season games). There will obviously be football fans who can do without the occasional out-of-market or pre-season game, and others who do not need to watch live, in which case the costs will be significantly lower. Our intent is to reveal every possible combination of NFL subscriptions and services that are available to you this season.
---
The Broadcast Rundown
Before we dive into the options, let's take a moment to understand why this process is so difficult in the U.S. It's all due to the convoluted broadcasting rights of the National Football League. Different networks own the rights to different game days. Sunday day games, which are regional games, are all aired by FOX and CBS. However, you can't watch all of the games through these networks due to rules regarding in-market and out-of-market games.
The NFL decides which games will be shown in certain parts of the country, making those games in-market. All other games not shown in a given area are considered out-of-market. And if you want to watch games that are out-of-market for your region, you will need to purchase DirecTV's NFL Sunday Ticket.
***
##The Complete Option Because the broadcasting rights are so complicated, the easiest solution for watching NFL games is actually rather expensive. But a lot of people will appreciate the relatively few headaches. All said and done, you'll be able to turn on your TV and catch any game you want... _live_. To do that, you'll need to subscribe to DirecTV's exclusive [NFL Sunday Ticket](http://www.directv.com/sports/nfl) service. That means you need to subscribe to DirecTV, as well as the [NFL Network](http://www.nfl.com/nflnetwork) and the new [NFL Game Pass](https://www.nfl.com/gamepass). This will get you all the networks for local and national games, as well as access to all out-of-network games.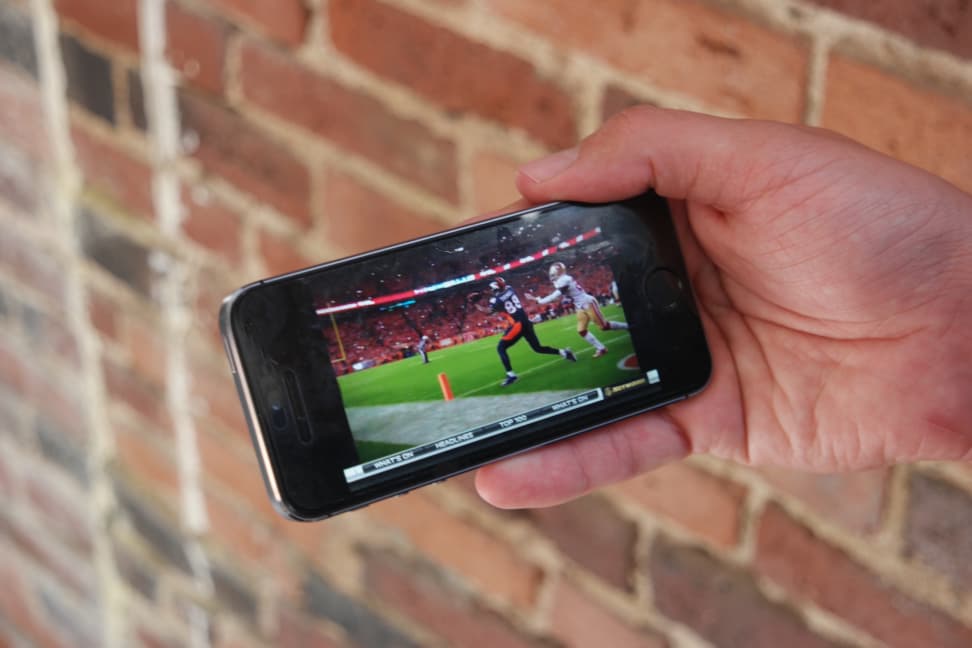 ***
##The Cheapest Option For folks who don't care about the type of screen they use to watch football, there's NFL Mobile. This service offers pretty much all available NFL content for much cheaper than Sunday Ticket, especially if you're already a Verizon Wireless customer. [According to the App Store listing](https://itunes.apple.com/us/app/nfl-mobile/id389781154?mt=8), the NFL Mobile is a Verizon exclusive, but it gives you live access to all _local_ Sunday regional, Sunday night, Monday night, and Thursday night games, even the NFL Network and the Super Bowl.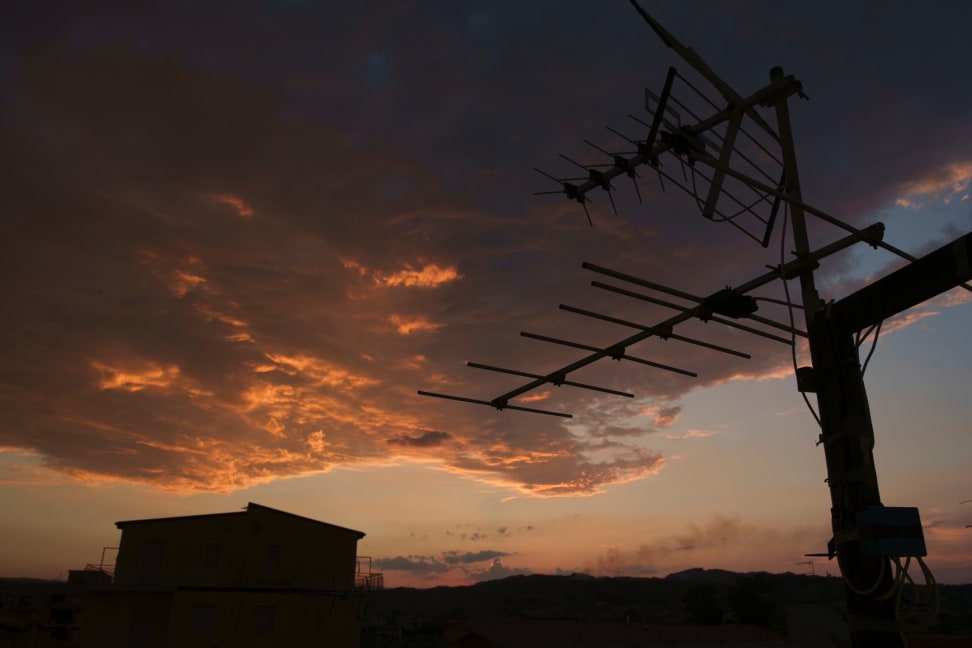 ***
##The Cord-Cutter's Option All cord-cutters know it's very difficult to get live sports without cable, but where there's a will there's a way. You can still get every NFL game as a cord-cutter, and finally for the 2016 season you'll be able to catch them all live.
First, you need to get an HD TV antenna. It sounds like an archaic solution for a 21st century problem, but it's the only way. An antenna will allow you to see _local and national_ Sunday games, many Thursday night games, local pre-season games, and most post-season games on the over-the-air networks (CBS, FOX, NBC), which are all completely free. Then, you will need to subscribe to NFL Game Pass, NFLSundayTicket.tv, and [Sling TV](https://www.sling.com/). (NFL Game Pass will give you access to all live pre-season games, while NFLSundayTicket.tv will give you all live out-of-market regular season games.) Just keep in mind, NFLSundayTicket.tv is only available where it's difficult or impossible to setup a satellite dish and receive a signal, such as in cities or heavily wooded areas. If you're [not familiar](https://televisions.reviewed.com/features/sling-tv-review) with Sling TV, it's an over-the-top internet TV service that gives you a smattering of major cable channels starting at $20 per month. Unfortunately, in order to get both ESPN and NFL Network (for Monday Night Football and the rest of Thursday Night Football), you'll need to sign up for Sling's $40 per month plan.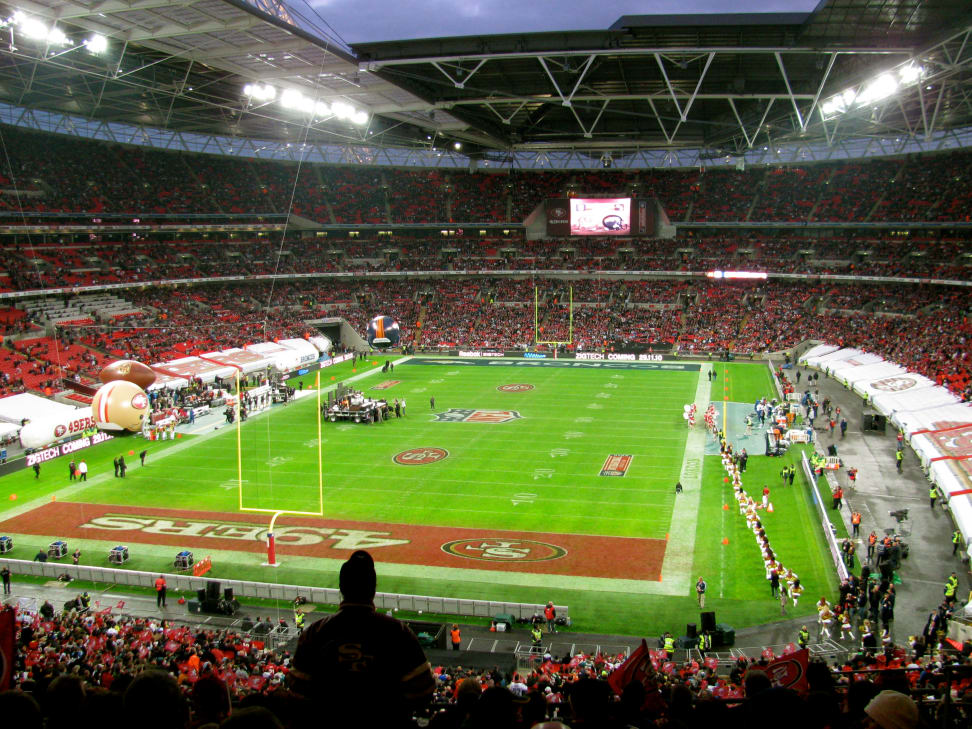 ***
##The International Option If you live outside of the U.S. and Mexico, you have the easiest solution of all thanks to the international version of NFL GamePass. This streaming service will give you everything, including the Super Bowl, as long as you pony up. Last year, it came in [three tiers](https://i.imgur.com/bDzw5Au.png): Follow Your Team ($99.99), Season ($129.99), and Season Plus ($199.99). The first gave you all games for a particular team; the second gave you just the pre-season and regular season games; and the third gave you everything, including the Super Bowl. It's unclear how the plans have changed for the 2016 season. ##NFL Extras For those of you who are true die-hard football fans and want more than just the games, the NFL has extra services so you can get your fix.
Related Video
Our editors review and recommend products to help you buy the stuff you need. If you make a purchase by clicking one of our links, we may earn a small share of the revenue. Our picks and opinions are independent from any business incentives.