"Ni Hao," Responds China
In 2002, no one had heard of V. Inc, and few had heard of founder William Wang. This small company based in Irvine, California had no manufacturing capabilities, and none of the research and engineering experience found at Samsung or Sony. Yet within just a few years, the company now known as Vizio would be fighting with Samsung for market dominance, heralding the end of China as merely the manufacturing arm for foreign companies.
Vizio's business model was and is radically different from the other players in the TV industry. For decades, companies put tremendous capital into research and development, pouring resources into engineer's slide rules and mice. The desire to be the most successful was built on the backs of creating the best products. Perhaps not necessarily the best picture quality, per se, but at least the best television most likely to sell. Then these companies would put their might into giant palaces of production, where thousands of TVs entered as raw materials and left a sellable product. From top to bottom, they owned, honed, and managed every layer of production. Vizio has none of that, yet it's the only company close to Samsung's overall U.S. market share.
Vizio's business model was and is radically different from the other players in the TV industry.
Tweet It
As Japan's economy boomed, it became more and more expensive to produce products there. As prices fell and margins collapsed, a way had to be found to manufacture the items cheaper. Korea and Taiwan were the most obvious partners, and indeed companies there built many of the Japanese giants' lower-end products. But as companies in Korea and Taiwan flourished with lucrative manufacturing contracts from the big Japanese companies, they branched out on their own. As their economies flourished, they too needed a new, cheaper place to manufacture goods. As strict Communist economic policies loosened, China, and the largest workforce in the world, beckoned.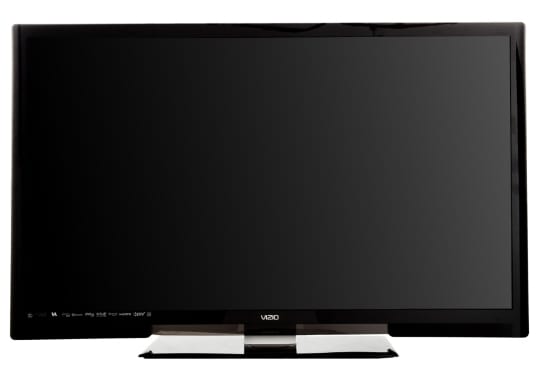 Soon, thousands of factories all over the country churned out inexpensive hardware. Anything that could be made, would be made. At first, these goods were of middling quality. Like all new production locales, this wasn't always going to be the case. These new companies quickly realized that if they made a quality product, they'd get the more lucrative manufacturing contracts.
William Wang saw this coming, and took spectacular advantage of it. Instead of one R&D team of finite size, Vizio has, in effect, multiple R&D teams, all employed by original design manufacturers (ODMs) in China. These companies compete with each other to build Vizio's products. Instead of a product manager detailing design and specifications to an engineering team, Vizio would invite ODMs to submit a design, and Vizio would choose the best one, saving millions in R&D costs. As Wang explained in a 2010 interview, "We outsource TV design, manufacture and other matters to AmTRAN Technology Co., Ltd. and Hon Hai Precision Industry Co., Ltd., both of Taiwan, and to TPV Technology Ltd., a Taiwan-capital company in Hong Kong." Gone are the days where Chinese manufacturing existed only to process orders. Now they design themselves many of the successful products we use here.
Gone are the days where Chinese manufacturing existed only to process orders.
Tweet It
By not having a huge company, Vizio is able to keep overhead low, increasing profitability. "There's a difference between being lean and being cheap," Wang said in 2007. "Being cheap is when you don't want to spend any money and just keep it yourself. Lean is keeping costs really low — our overhead is just 0.7 percent of sales. At the really big consumer electronics companies, overhead is usually 10 percent of sales, or more."
Vizio is, however, a hybrid: based in America, but using design and production in Taiwan and China. The company showed what is possible when this ODM method is combined with smart marketing and distribution. The shift continues, however, and now Chinese manufacturers are starting to skip the middle man and are trying to get a foothold in the U.S. market themselves. Some, like Hisense and TCL, are using their own names. Others purchase partially forgotten names to use as cover in the American market.
"For Chinese companies, especially in the manufacturing business, going global is an inevitable choice if you want a sustainable growth," said TCL Chairman and CEO Li Dong Sheng. "It is also important for the whole country's economy. Chinese companies going global will contribute to the completion of China's national economy structure and upgrading."
"There's a difference between being lean and being cheap."
Tweet It
If you asked the average consumer what they thought of goods produced in China, many would have some level of negative opinion. To think it will stay this way is folly. Twenty years ago, Korea was the maker of cheap electronics: "No-name" brands at bargain basement prices. Is there a question in anyone's mind that Samsung and LG are now leaders in the TV space? Go back further. Remember Doc Brown's sentiment about "Made in Japan"? The 1985 Marty McFly's response was telling, "What do you mean, Doc? All the best stuff is made in Japan."
Page 5 of 6...
Our editors review and recommend products to help you buy the stuff you need. If you make a purchase by clicking one of our links, we may earn a small share of the revenue. Our picks and opinions are independent from any business incentives.
Sections