"Annyeonghaseyo," Says South Korea
For those in the West, it's hard to grasp the sheer size of a company like Samsung. At various times in its history, the variety and power in its portfolio of subsidiaries had few rivals in the world. A comparison could be made to GE, but for the comparison to be more apt, GE would have to be responsible for 20% of U.S. exports and make everything from tiny semiconductor chips to televisions to gas turbines to the tallest building in the world to some of the largest vessels ever constructed. Samsung does or has owned a life insurance company, an advertising company, retail chains, medical equipment companies, textile manufacturing, and a weapons manufacturer. The publicly traded subsidiary, Samsung Electronics, is listed as one of the top 20 largest corporations in the world. This ranking doesn't include other major Samsung divisions like shipbuilder Samsung Heavy Industries or construction company Samsung C&T Corporation which recently built the 2,722-foot Burj Khalifa. The affiliated companies section of Samsung's website lists no fewer than 33 companies, almost all with "Samsung" in their name. This behemoth conglomerate began much more humbly.

Started in 1938 by Lee Byung-chull as a trading company selling noodles and dried seafood, Samsung quickly expanded to other industries. The Korean War left a country divided and in turmoil. As the politics of South Korea settled, the government knew it needed to stimulate growth. In Japan, the U.S. broke up family-run businesses and monopolies. This action helped to set up the post-WWII corporate landscape that created the interconnected keiretsu that proved successful for decades. In Korea, the government instead fostered the growth of chaebols: family run conglomerates. Chaebols received government assistance, offering them opportunities other, smaller companies couldn't get. These chaebols, gigantic in size and power, represent huge percentages of Korea's economy to this day. While not having the keiretsu's advantage of a close relationship with a bank (denied by law), the chaebols instead became tremendously vertically integrated across a wide variety of industries. Seeing the coming electronics age, Lee Byung-chull founded Samsung Electronics in 1969. In two years, the company was making black & white televisions. Two years later, it had designed its own. By 1978, Samsung Electronics had made over five million.
For many years, though, Samsung and other Korean products were relegated to the low end of the market. This would not be the case for long. As the 80's closed and Sony diversified away from electronics, Samsung focused on manufacturing with its eye on the future. Lee Byung-chull's son, Lee Kun-hee, became chairman in 1987, and started the company on the path away from inexpensive products towards becoming the industry leader. Knowing this was a significant task, and knowing how radically many aspects of his business would have to transform, he told his company, "Change everything except your wife and kids."
Throughout its many vertical tiers, the company competed with the world, all supported by the power and money of Samsung corporate.
Because of its investment of billions of dollars in semiconductors and a fixation on engineering, Samsung poised itself to be a leader in the coming flat panel TV era before it even started. Among consumers though, Samsung still didn't have the cachet of the Japanese brands. Reviews at the time showed that the company's televisions were still a step behind their Japanese peers. Samsung didn't yet have that killer product. At CES 2006, while Sony touted its gaming devices and e-reader, Samsung launched Bordeaux, a sleek and small "design-oriented" 32-inch TV with a stylish blue accent. In an era of uniform black and gray boxes, it was striking.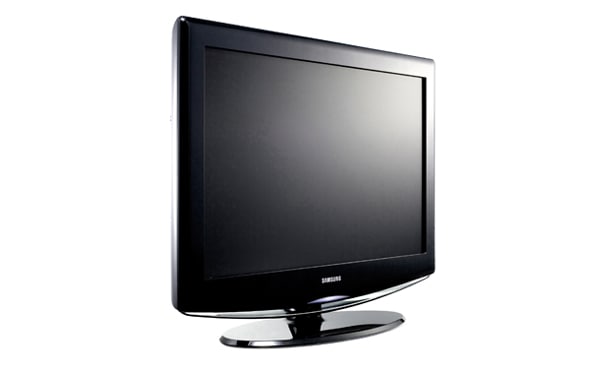 The risk paid off. "2006 was the breakout year for Samsung with their Bordeaux model, the LN-S3251D, which outsold all 32-inch models," says Tamaryn Pratt, founder of Quixel Research. "It was the right price and really started the Touch of Color trend in TVs."
"To our eyes the Samsung LN-S3251D is one of the best-looking LCDs available," said CNET's David Katzmaier in his review in August of that year. He concluded, "The 32-inch Samsung LN-S3251D/LN-S3252D may cost more than budget LCDs, but its eye-catching looks and impressive image quality help it pull away from the name-brand LCD pack."
Already on the upward swing, but still fighting hard for market share, this TV helped put Samsung on the map not as just another TV manufacturer, but as a potential leader. Its knockout punch came two years later.
CES 2008, Samsung launched its killer product. Unlike Sony's Trinitron, Samsung's leap wasn't in technology (though the TVs performed well), but in design. It was called, simply, Touch of Color: A deceptively simple red hint on clear plastic that marked a new era in TV design. This was the path Chairman Lee had directed for his company: "An enterprise's most vital assets lie in its design and other creative capabilities. I believe that the ultimate winners of the 21st century will be determined by these skills."
The flat-panel TV of 2008 was not yet the commodity of today. Prices were still high, but design was at a minimum. Due to engineering constrictions, most panels had a thick bezel around the screen that made them appear more like big computer monitors than attractive furniture. Color choices ranged from black, to silver/gray. Red was gutsy. Red was eye catching. Red was different. Samsung had made its statement. No longer the follower, Samsung stood defiantly and said this is where TV design will go.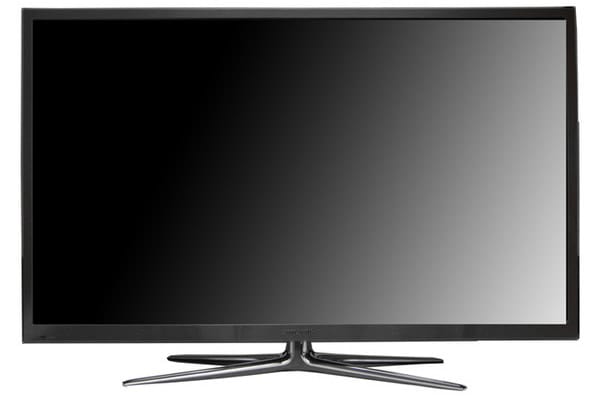 Suddenly, the drive towards thinner, more attractive bezels was everywhere. "Touch of Color was a real game changer," says Bob Scaglione, former Chief Marketing Officer of Sharp Electronics. "It forced CE manufacturers to focus on design rather than just specifications."
Samsung, having made its statement, kept moving ahead. In 2008, Samsung had already been the market leader in volume and in overall dollars for over a year. And that is only a fraction of Samsung Electronic's success. In Q4 2012, Samsung estimated it sold 500 mobile phones every minute. The company's profit, including the semiconductor business, managed $8.9 billion for the same quarter.
All the while, Sony fell to a tiny fraction of its previous TV might, eventually reducing the number of different models sold, practically conceding many levels of the market. In 2011, Samsung bought out Sony's half of a manufacturing facility they co-owned.
Over the last two years, Samsung has been over 20% total market share with televisions. With only one exception, it held a commanding lead over its closest competitors by over 10%.
That one exception, though, is perhaps a sign of things to come.
Page 3 of 6...
Our editors review and recommend products to help you buy the stuff you need. If you make a purchase by clicking one of our links, we may earn a small share of the revenue. Our picks and opinions are independent from any business incentives.
Sections