Every year, consumer electronics get faster, brighter, louder, and larger—until what passed as groundbreaking just a few years ago is par for the course. This forward motion is most readily visible in new company flagship TVs. There is one thing that doesn't change nearly as often, however: standards.
Unlike almost any other high-volume reviewing establishment out there, Reviewed.com's editorial staff does not decide which product is best based on subjective measures. Where some evaluation is based within industry experience, the lion's share of a product's worth is determined by its objective, scientific performance when silhouetted against industry standards.
The four 2013 flagship TVs in this shootout are all dazzling, powerful, and downright fun in their own right, but one is scientifically superior to the rest. In the following pages, we'll examine which flagship is best—and why.
Hands-On Video
The Contenders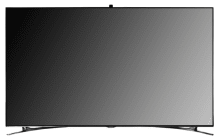 Samsung F8000—Samsung's flagship LCD is a direct descendent of last year's ES8000; the 2013 variant is a quad-core equipped, super-smart display that threatens to derail the long-standing cable package with its little finger. Replete with motion and voice commands, a built-in camera, and one of the slickest TV designs to date, the F8000 is a tool for the tech-savvy, geared for a bright, modern room.
Sony Bravia W900A—While Sony's true flagship is the UHD X900A, the W900A is the company's top-of-the-line 1080p product this year. Sony has married a unique, attractive design with a high-quality picture to bolster this TV's allure. Our tests further revealed perfectly saturated colors, a decent black level, and impressive motion performance. While it can't outsmart the F8000, the W900A seeks dominance through sheer picture quality.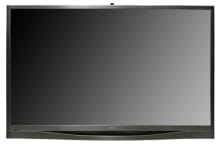 Samsung F8500—Samsung's F8500 is a perfect poster child for plasma superiority; yet it also hedges out a special place in our hearts as one of the brightest plasma displays ever made. With a black level out-of-reach of LCDs, plenty of brightness, and all of the smarts of its LCD counterpart, the F8500 offers the best of both worlds.
Panasonic ZT60—Panasonic's ZT60 is a heavy, home theater-bound beast with a meat-and-potatoes sort of design. The ZT60 flaunts the largest contrast ratio we've ever tested, a fathomless black level, and a full array of specialist controls. This is a serious TV made small-batch—and forged in an autoclave.
---
On the next page, we check out blacks and whites in the Dynamics Tier...
Our editors review and recommend products to help you buy the stuff you need. If you make a purchase by clicking one of our links, we may earn a small share of the revenue. Our picks and opinions are independent from any business incentives.
Sections