When it comes to consumer tech, Samsung has a stake in pretty much every category, but TVs have always been one of the Korean giant's points of pride. Indeed, it has been the world's largest television manufacturer since 2006, and has consistently stayed at the forefront of new display tech.
Odds are, if you're looking to outfit your living room or home theater with the latest and greatest, a Samsung TV is going to be at the top of your list—for good reason. Not only does Samsung consistently deliver a quality viewing experience, but it offers fashion-forward designs that look great whether the TV's on or off.
We've tested dozens of Samsung TVs in our state-of-the-art labs, and selected the best models around. Want to know more about a specific TV? Just click through to read our full review.
Updated January 11, 2018
Advertisement - Continue Reading Below
This is one of Samsung's QLED TVs, meaning its major claim to fame is the use of quantum dot technology to boost its light output and color volume. Available in 65- and 75-inch sizes, both Q9FN models are beautifully designed and equipped with the latest in TV tech. As you might guess, these are expensive, premium-grade TVs.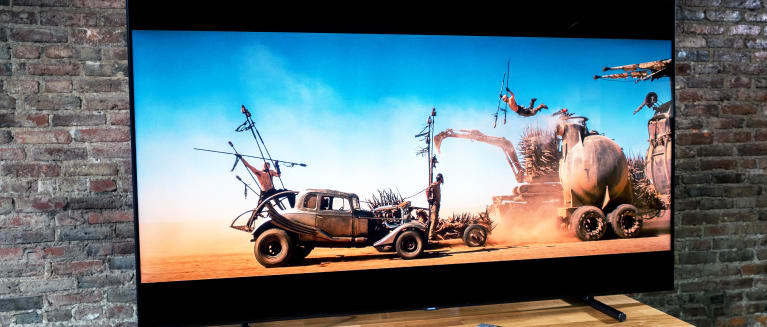 2
Just as we expected, the Q9 flagship is a knockout set. This TV packs in all the hot tech from 2017: quantum dot color, High Dynamic Range compatibility, and 4K resolution. Where 65-inch sets are concerned, the $3,500 Q9 is one of the year's top choices for big-spenders and videophiles.
Where To Buy
Click for price
Amazon
Buy
$3,999.99
Walmart
Buy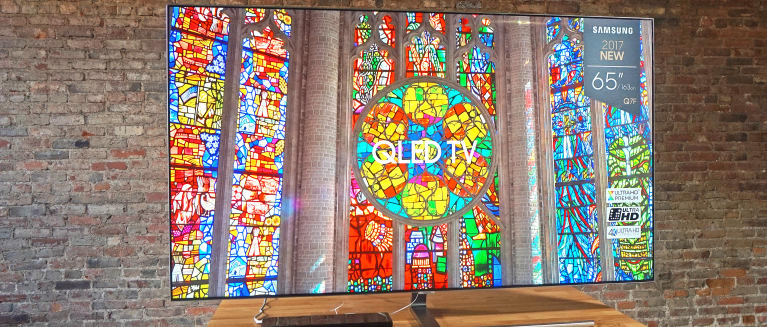 3
The Q7F is an extremely impressive TV, and easily one of the best HDR series to come along so far. The 55-inch will set you back about $2,600, while right now our 65-inch test model demands another $1,000 on top of that. Those prices are in line with the market for everything you're getting, and this TV exhibits high quality in every aspect, from its design, to its features, to its picture quality.
Where To Buy
Click for price
Amazon
Buy
Click for price
Walmart
Buy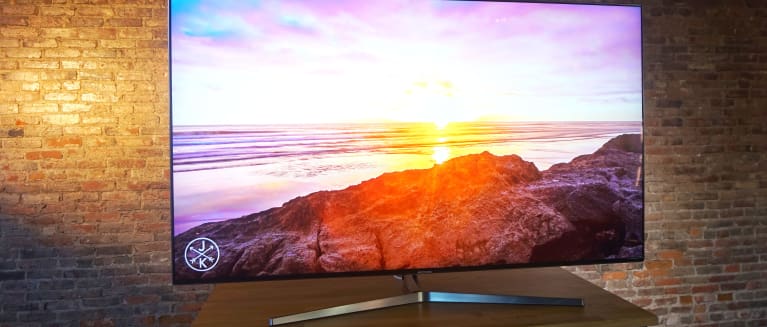 4
While it might be a little pricier than most buyers would like, you can't argue with this TV's quality. Testing revealed a huge set of advantages, including excellent picture quality, a good smart platform experience, and very attractive design elements. Drawbacks are minimal, meaning only HDR-crazy buyers will want to up the ante and buy into the brighter, more colorful Samsung QLEDs.
Where To Buy
Click for price
Amazon
Buy
Click for price
Walmart
Buy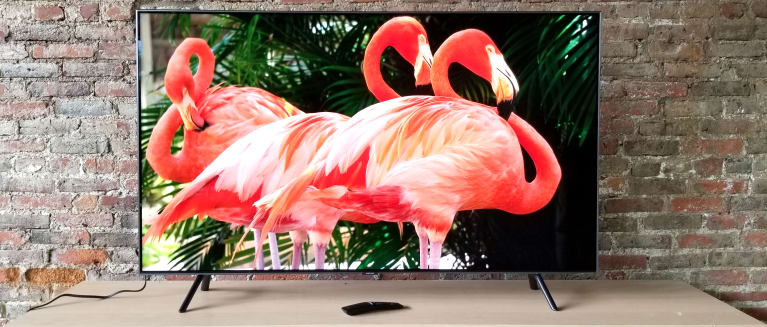 5
Replete with advanced TV tech like 4K resolution, HDR compatibility, and "quantum dot" enhanced brightness and color, the Q8 is no slouch. For what you're paying, this is an extremely bright, colorful, and highly polished TV that will be especially attractive if you're excited about HDR.
Where To Buy
$1,997.99
Amazon
Buy
$1,999.99
Best Buy
Buy
$1,997.99
Walmart
Buy
Advertisement - Continue Reading Below