Toshiba Cell TV
Toshiba Cell TV
$1,599.00 MSRP
1 in.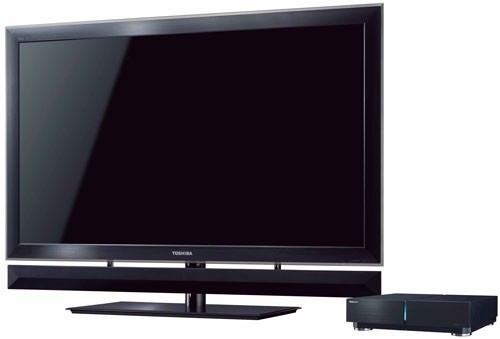 Read Full Review
Full Review
Front
---
The design of the Toshiba Cell TV is still up in the air. The models on the show floor were merely there to showcase the display. The look of the casing, as far as we could tell, was an afterthought. A rectangle with semi-gloss black, the design could not have been more unadorned. Expect changes before the August 2010 ship date.
**
Back**
---
Unavailable for photo.

**
Sides**
---
The sides were not particularly thin, which is unusual for an LED-backlit TV.
See Full Specifications
Specifications
| | |
| --- | --- |
| Series Name | xxSL417U |
| General Type | LCD |
| Screen Size | 1 in. |
| Format | 1080p |
| SPDIF (Digital audio output) | 1 |