Sharp's starting CE Week the right way: The company has just announced a new UHD (4K) series, the UD27, which will be available this September.
The UD27 series includes two sizes, a 60-inch and a 70-inch (MSRP $2,999; $4,499). Both TVs will sport the best of Sharp's next-gen technology and features, including the company's new AquoDimming feature (presumably software- or hardware-based local dimming).
The UD27 TVs will also house no less than four 4K-capable HDMI inputs, Sharp's SmartCentral 3.0 internet platform, and the Revelation upscaling engine we saw during this year's CES.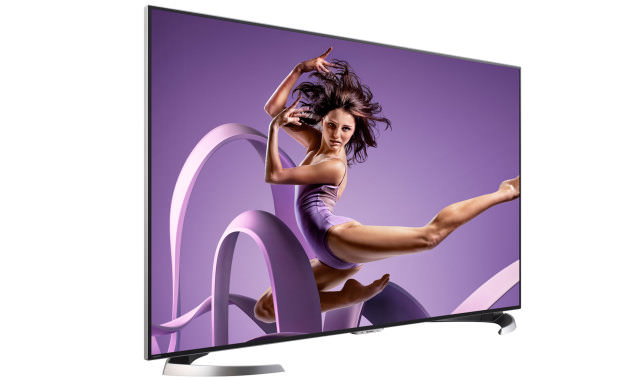 Sharp announced a new 1080p (full HD) 660 series, as well, which comes in 60-inch and 70-inch varieties (MSRP $1,199; $1,999). These displays are priced competitively for the size class, and Sharp also promises to enhance the offering with the inclusion of impressive tech like smart features, 120Hz refresh rates, and dual-core processing. The 660 series will hit shelves in September.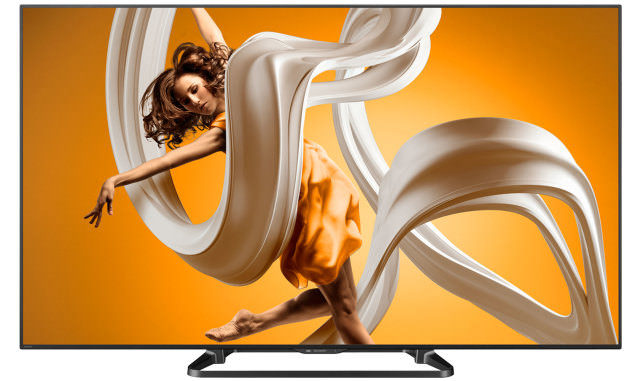 Finally, Sharp unveiled two new audio devices: the Sharp Wireless High Resolution Player, and the Sharp Wireless Bridge. The Wireless High Resolution Player is a wireless transmitter specifically designed to provide lossless, "audiophile" quality sound without the need for wires; it will also double as a Blu-ray player (MSRP $4,999). The Sharp Wireless Bridge is a receiver for uncompressed audio signals (MSRP $999). Both players will be available by September.
We've scoured the web to find you the best deals on good products. While Reviewed.com may receive a small share of the revenue from your purchase, editorial opinions are independent from any business sales.
Be in the know! Get Reviewed.com news and reviews straight to your inbox.
Thanks for signing up!