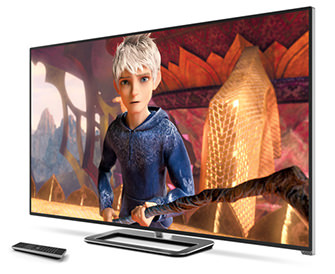 Kicking off CES with a bang, Vizio announced this morning that they'll be joining the arms race for pixels with the release of three UHD (formerly known as 4K) TVs. With the new models, Vizio will share the stage with LG, Sony, Toshiba, and others. It's certainly not the most exciting, or the most relevant tech arms race for the moment, as there is virtually no 4K content available for consumers.
The new Vizio UHD TVs will come in 55, 65, and 70-inch sizes, to be named the XVT551d (specs), XVT651d (specs), and XVT701d (specs), respectively.
We'll have lots of the details and a hands-on with Vizio's new line-up later today, so stay tuned.
We've scoured the web to find you the best deals on good products. While Reviewed.com may receive a small share of the revenue from your purchase, editorial opinions are independent from any business sales.
Be in the know! Get Reviewed.com news and reviews straight to your inbox.
Thanks for signing up!