This feature is part is Reviewed.com's Guide to Cord Cutting, where we explain everything you need to know to start living life without a cable bill.
---
There are a lot of streaming devices on the market: everything from household names like Apple, Amazon, Google, and Roku, to more obscure entries from Nvidia. We've done our best to keep up with all the new devices as they hit the market, and these days you can find a good streaming device no matter your budget.
That said, if you're planning on buying a new streaming device any time soon, you should definitely aim to get one that's compatible with both 4K and HDR content. Not only does a 4K/HDR streaming device future-proof your purchase for whenever you upgrade your TV next (the chances of it being at least a 4K TV, if not an HDR TV, are pretty high), these devices are also generally the best choice for whatever TV you have.
Newer, 4K/HDR compatible streaming devices—capable of comfortably streaming the oodles of data required for 4K/HDR compared to standard full-HD—are generally going to be snappier, and be updated more reliably, than the devices kicking around that don't handle those formats. Yes, even the new Apple TV, which was pretty much out-of-date upon arrival.
Fortunately, you don't have to spend a bundle on a new 4K/HDR device (though you can if you want). While they're not the cheapest devices on the market, spending a little more than bottom-of-the-barrel for a 4K/HDR streaming device is the best course of action.
Here are your options:
Roku Premiere+ (2016)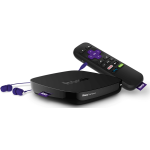 Roku Premiere+ (2016)
The Roku Premiere+ is a bit pricier than the average streaming device at $99, but it's also going to give most users exactly what they need: a very robust, easy-to-use interface that's future-proofed for both 4K and HDR content.
Roku is one of our favorite standalone streamers period, and the Premiere+ promises to stay relevant for years after purchase while delivering snappy performance and all the content you could ask for, even if you're just watching in standard HD formats.
Roku Ultra (2016)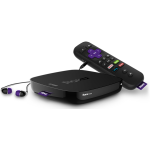 Roku Ultra (2016)
We almost always recommend the Roku Premiere+ over the Roku Ultra. While the Ultra is definitely Roku's best-in-class streaming device, it's still a Roku that delivers 4K and HDR compatibility, which may leave a lot of users scratching their heads over what they're paying more for.
Well, the Ultra is specifically designed for home-theater-toting power users who might want to run a LAN/ethernet cable or have 4K/HDR pass-thru support for return channels on AV speakers. If you don't know what that means, you probably don't need the Roku Ultra.
Nvidia Shield Android TV Box (2017 Model)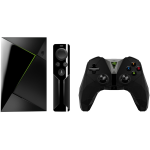 Nvidia Shield Android TV Box (2017 Model)
The 2017 Nvidia Shield tablet has long been one of the most powerful (and pricy) streaming options on the market. As an Nvidia product, it's classically aimed at power users, offering a full Android-based streaming experience with extra focus on gaming.
With this version, Nvidia has upped the ante, planning to stay at the top of streaming device power. The original Shield already streamed in 4K (and was one of the first devices to do so), but the upgraded version adds HDR streaming without upping the price.
Our editors review and recommend products to help you buy the stuff you need. If you make a purchase by clicking one of our links, we may earn a small share of the revenue. Our picks and opinions are independent from any business incentives.