Deals
Sign up to get the latest television deals
only available to our email subscribers
Thank you for subscribing!
$999.00
regularly $1,599.00 Buy Now
We don't know about the rest of you but it's been sweltering here at our offices in Cambridge. As much as we enjoy the summer and the outdoors, it's been more tempting to stay inside and relax in the air conditioning.
However, now that you're inside you'll need something to occupy yourself. Luckily we've found a few deals for TVs, video games, and more that will help to keep you entertained on those long summer afternoons.
---
The easiest way to keep yourself occupied is with a television that can stream almost anything, such as the LG GA6400 Google TVs that are now on sale at TigerDirect. The software interacts with your cable box so you can seamlessly switch between streaming Netflix or Hulu Plus and the ESPN channel. The remote also allows for voice-activated commands to truly bring you into the 21st century. You can find out what else we thought about the TV by reading our recent review.
Five models—from 42 to 60 inches—are discounted at TigerDirect with the help of coupon codes, which you can find here. For example, the 50-inch model linked above is on sale for $999 (down from $1,599) after using the coupon "NHB95452."
If you're not interested in this deal, there are other great deals on TVs around the Internet, such as on the Panasonic TC-L50E60 smart LED TV.
---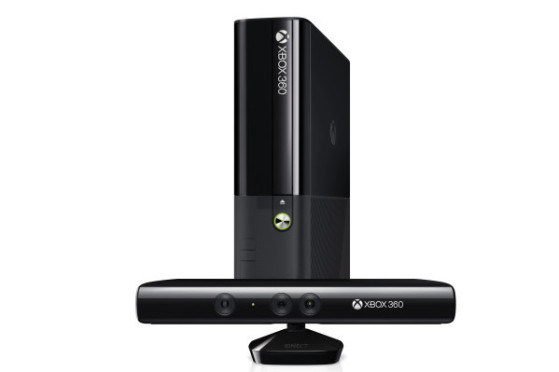 Now that you have your movies and TV, you might want to include some video games to that list. Since the next generation of consoles is set to premiere this winter, you can get some great deals on older consoles such as the Xbox 360. This 4GB console, which you can get through Amazon, comes with the Kinect sensor and a free $50 Amazon credit. This is the perfect amount to expand your game collection—maybe pick up a new release?
---
It's not through Amazon, but you can still receive a $50 credit through Best Buy when you purchase two select games. The promotion includes new releases such as Deadpool or old favorites such as Call of Duty: Black Ops II. You can check out more of what games are on sale by clicking the link above.
Note that the gift card will be sent separately after purchase so it isn't necessarily a three for two kind of deal.
---
Whether or not you want to purchase a TV or gaming console, nowadays it's more mandatory to have a working computer to access entertainment. The Dell XPS 13 ultrabook on sale at the Dell Home store is a powerful machine, according to our 2012 review. It doesn't have great battery life, but that might be worth the sacrifice for this answer to Apple's Macbook Air. The version on sale for $999 has 4 GB of memory, a 128 GB solid state drive, and the choice between Windows 7 and Windows 8.
Customers get free shipping and an extra $100 off this purchase after using the coupon code "KD8T76PX1RR$T1."