televisions
Sony KDL-40R510C LED TV Review
Sony's entry-level option is perfect for cinephiles on a budget.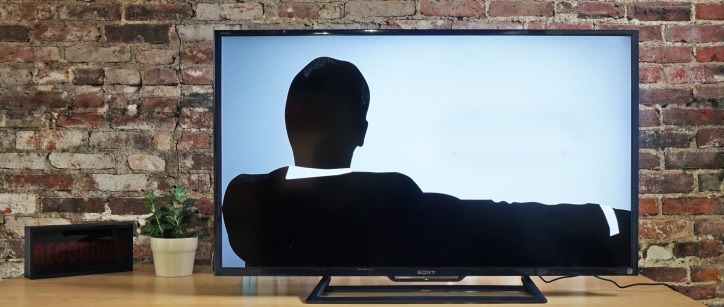 The Sony KDL-40R510C (MSRP $449) is a mid-size Full HD (1080p) TV, and Sony's entry-level option for 2015. We wouldn't call the 40-inch R510C a "budget model," however. It may be simple compared to Sony's premium lineup, but it still sports a unique look, quality materials, and excellent picture quality.
Really, for an entry-level TV, the 40-inch R510C is fairly unprecedented. Testing revealed incredible contrast for this price range, great color accuracy, and smooth motion performance. There are some features that picky viewers might miss having—like a 120 Hz refresh rate, or expanded color options—but as far as 1080p TVs go, this one deserves a ton of praise.
Getting an elegantly designed smart TV with performance like this for $450 is simply a great value, and owes much to 4K resolution's slow, steady march into the market. If you're on the fence about which resolution to pick, consider that the advantage of extra pixels is hardly appreciable from 32 to about 42 inches. A 4K option might be a better choice in larger sizes, but otherwise the KDL-40R510C will likely prove to be one of 2015's best values.
If saving money is your top priority, you could always hunt down Vizio's 40-inch E Series (2014 model) for about $100 less. Just keep in mind it doesn't boast quite the same level of performance and craftsmanship as this Sony.
Series Information
There are two sizes in the Sony KDL-R510C series
The R510C is available in 40 inches (model: Sony KDL-40R510C, MSRP: $499) and 48 inches (model: Sony KDL-48R510C, MSRP: $559). Our 40-inch sample unit was purchased new from Amazon retail and updated to the latest firmware and software before evaluation and testing.
Basic hardware and specs, including audio/video ports, are identical between the two sizes in the R510C series. Performance and test results should be very similar between both sizes too, though performance may vary slightly in backlight uniformity and motion performance.
Hardware & Software
This may be an entry-level model, but Sony didn't cut corners
The 40-inch R510C is affordable compared to Sony's more premium options, but it's not a bad-lookin' TV at all. A semi-malleable, rectangular stand supports the panel from below, melding into thin bezels that trace the perimeter and break only for the "Sony" insignia below the screen. There's also a small indicator light that arches out separately, complementing the hollow appearance of the stand.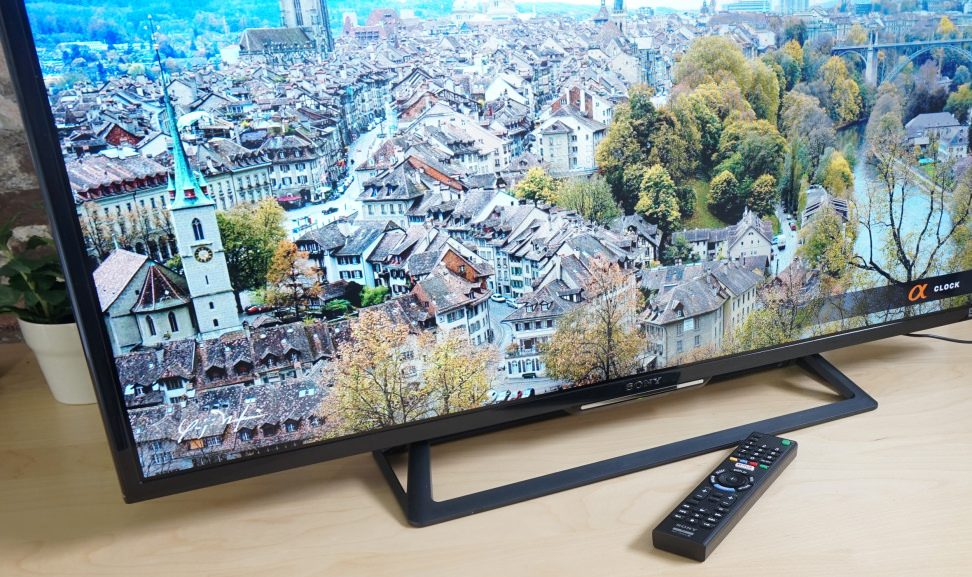 While the materials aren't the best we've seen, they're certainly a cut above the average entry-level TV. In fact, the R510C evokes a positively modern air via its slim profile and smooth rear casing. Back here, you'll find a smart arrangement of audio/video ports split into side and rear orientation. Side ports include one HDMI input, two USB 2.0 ports, and a hybrid audio out/headphones out jack. The rear ports add an additional HDMI input, shared component/composite jacks, an ethernet (LAN) connection, digital audio out, and a coaxial jack for cable/antenna connection.
We'd like to have seen an option for three or even four HDMI inputs here, but it's a small complaint. Also included with the panel and stand is a simple, infrared Sony remote. It's a wide, comfortable clicker with an ample selection of hotkeys and modern standbys like play/pause buttons for the TV's built-in apps. Unlike more complex smart TVs, the R510C's app selection is simple enough that standard directional navigation is perfectly suitable.
Useful apps, but a menu with a steep learning curve.
The R510C doesn't give you Sony's new Android TV smart platform, but it's still a smart TV. Once you're online, you'll be able to access a handful of built-in apps like Netflix, Amazon Instant, YouTube, and the Opera TV store. Users can set favorite apps for quick access, but (in our opinion) the pre-installed apps easily trump most of what you'll find in the Opera store.
There's not much else here by way of smart features, but that isn't a bad thing at all. Sony does include a photo sharing option for devices connected on the same network, and of course you can still play back photos/music/videos from a connected USB 2.0 storage device, but otherwise the R510C is pretty plain.
Popular apps like Netflix and Amazon Instant Video are pre-installed and easy to access.
The menu/software interface is equally simple, though the minimalist white text and black backdrop hide ample customization options. In most picture modes, users will be able to adjust the basics like backlight, color, tint, and sharpness, as well as a few software enhancement options for dynamic contrast and backlight shuttering. It's worth noting that none of these options can be accessed in the TV's Cinema picture mode, so it's hard to know if they're on or off by default.
The only issue we have here is one that seems to crop up every year: The interface is a little tricky to navigate. Accessing things like sound modes or picture options can be done in a variety of ways via different sub-menus, which can be frustrating when all you want to do is plop down and watch some Ice Road Truckers.
So if you're considering buying this TV for a less tech-savvy person—or are one yourself—be prepared to spend some time learning the ropes, or just stick with the default settings.
Comparable Products
Before you buy the Sony KDL-40R510C, take a look at these other televisions.
Picture Quality
Locked and loaded for a happy home theater
Last year, Sony's 2014 TVs impressed with the accuracy of their out-of-the-box performance. If you've got the know-how and proper equipment, many everyday TVs can be calibrated to meet the international standards for HDTV performance, but last year's Sony options were all surprisingly accurate without any tinkering. As we expected, the 40-inch R510C continues that tradition, providing an extremely rich, accurate picture simply by setting it to the Cinema mode pre-set.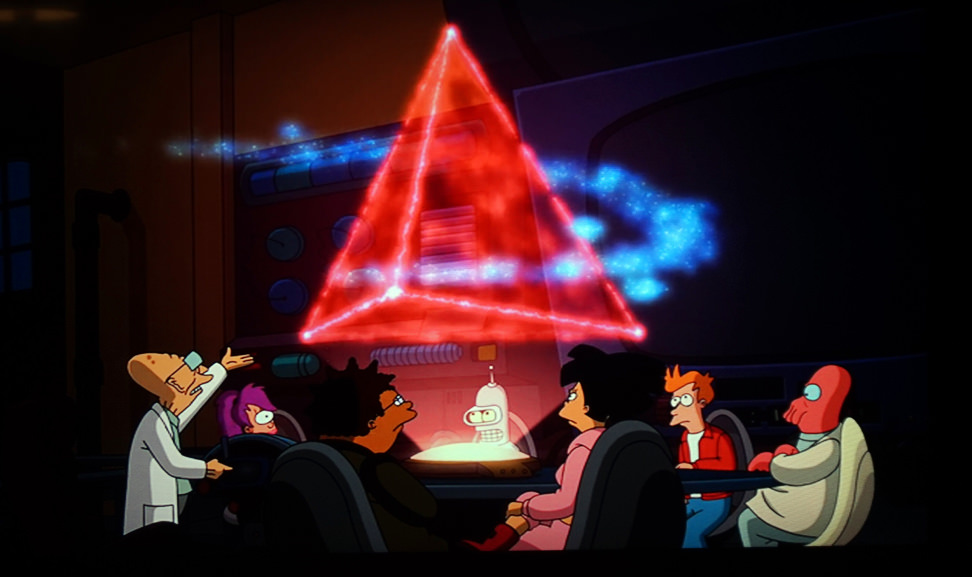 Are there drawbacks here? Naturally—but they're pretty negligible for most viewers. First of all, the R510C boasts a somewhat limited horizontal viewing angle, meaning it's not a super stellar choice if you're hoping to wall-mount your new TV for very wide/flexible viewing. Secondly, the TV's 60 Hz refresh rate may pose a couple of limitations on very fast-action content (like sports or the latest Mad Max movie), especially when compared to the performance of a native 120 Hz television.
Otherwise, the R510C is simply a terrific performer for the price. For one thing, this TV delivers some of the best contrast performance I've ever seen on a sub-$500 TV, with black levels that occasionally rival plasma televisions from a couple of years ago (again, in the Cinema pre-set). The only drawback is that the TV is naturally a bit dimmer in this mode. It's bright enough for a dim environment, but if you've got a lot of lights or windows you might want to consider using a different picture mode.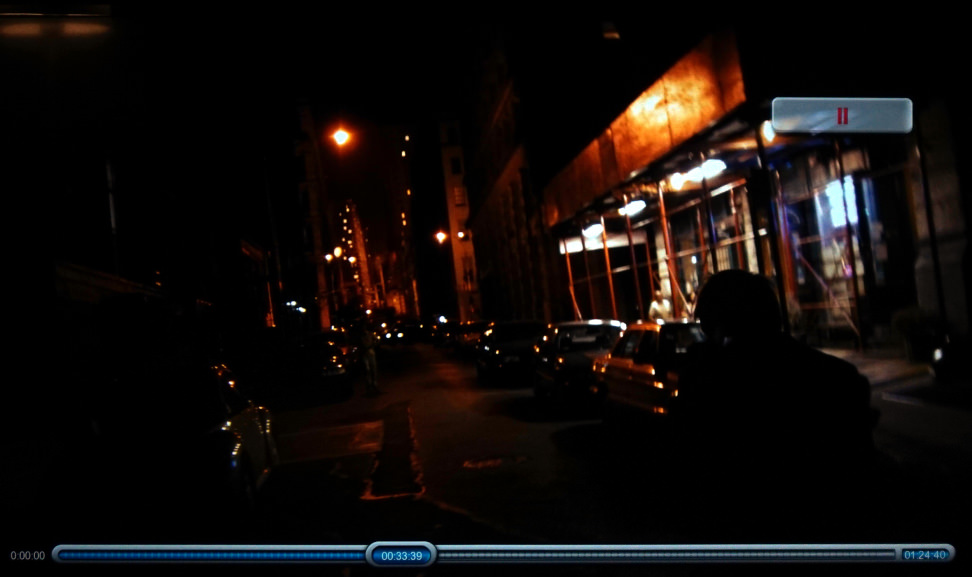 I watched a lot of content on this Sony—from Comcast cable programming at 720p resolution, to a few of our in-house Blu-rays at full 1080p—and it all looked great. Colors are rich, white balance is almost perfect, and tricky skin tones look spot-on, too. Naturally, the R510C's performance isn't without a small amount of perceptible error, but it's close enough to perfect that even picky videophiles will be quite pleased.
The 40-inch R510C's beautifully strict adherence to HDTV color and white balance standards might not sound terribly exciting to the average viewer, but just know that it means almost any content you throw at this TV—cable, Blu-rays, DVDs, video games—is going to look exactly like it's supposed to, which is a departure from the usual hit-or-miss we see from many entry-level options.
To check out the Sony KDL-40R510C's full test results and data charts, check out the Science Page.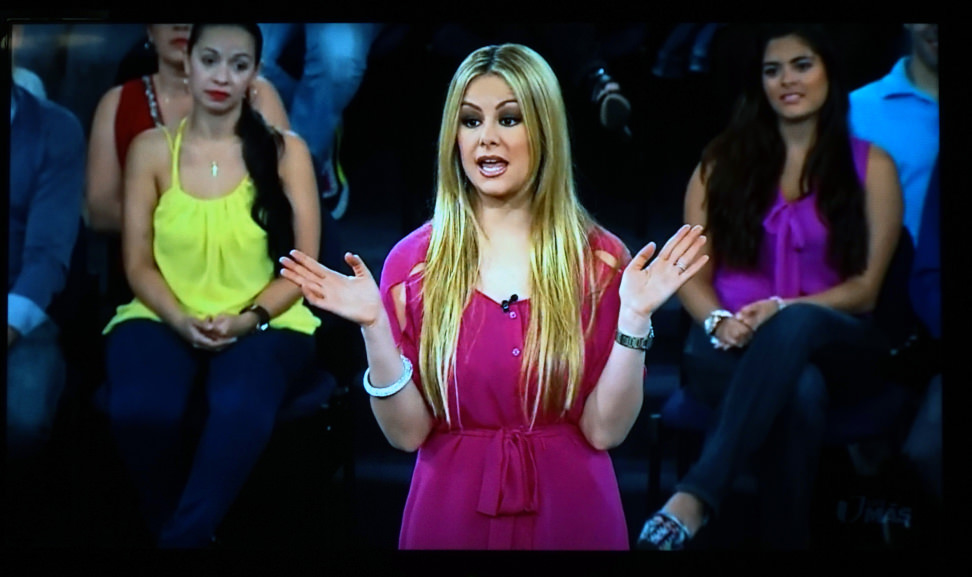 The Verdict
A stellar cinephile option for this price range
If you're looking for a top-shelf Full HD TV, the 40-inch R510C sits pretty high off the ground. This TV already delivers decent build quality and some useful apps, but where it truly shines is core performance. In this price range (less than $500) it's extremely rare to find a TV that's not only capable of a high-quality picture, but produces it in one of the default picture modes without any tinkering—but the R510C pulls it off.
You can find cheaper 40-inch TVs out there, but we're not sure the price difference is worth the cost to picture quality.
You can find cheaper 40-inch TVs out there, but we're not sure the price difference is worth the likely cost to build and picture quality. And considering that the Sony KDL-40W600B (an entry-level Sony from 2014) isn't much cheaper than the R510C, there's no reason not to invest in this newer 2015 option, especially if you're craving high-end performance on the cheap.
If you're interested in the 48-inch R510C, it might be worthwhile to wait on reviews of this year's 50-inch 4K options—despite how capable this TV is, it'll still be a bit outdated in two or three years. If 40 inches is your maximum size, however, we doubt you'll easily find better quality than this.
Our editors review and recommend products to help you buy the stuff you need. If you make a purchase by clicking one of our links, we may earn a small share of the revenue. Our picks and opinions are independent from any business incentives.
Related Models Other products in this series