televisions
Sony KDL-32W650A LED TV Review
Great things really do come in small sizes.
$799.99 MSRP
32 in.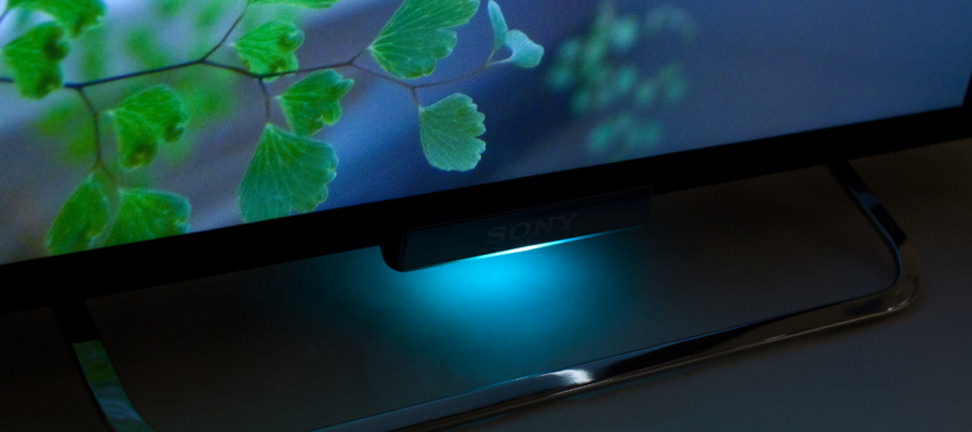 Overview
For weeks now, the TV team here at Reviewed.com has been awash with massive televisions. Not everyone needs a TV the size of a minivan, though, so when we spotted Sony's new 32-inch W650A, we snatched it up and whisked it away to the lab.
Sony put some fearsome contenders into the 2013 ring this year, so this mini TV captured our imaginations. The company promises high-end quality for the bedroom on this 32-inch panel, and testing backs up the claim. The 32W650A is a 1080p LED TV equipped with Sony's smart platform; it carries an MSRP of $799.99 and comes in just one size.
The Outfit
A sharp little dresser
Talk about a snappy outfit. This zippy 32-inch panel positively sparkles atop its thin chrome stand; a pulsing blue LED burns below and a narrow bezel makes for a minimal border. The 650A seemingly floats above the trim stand, so the overall look is very clean and modern.
A little TV like this doesn't have the kind of connectivity that a larger panel packs, but its offerings are sufficient; the back of this display hosts hookups for two HDMI, a USB, hybrid component/composite connections, and antenna; users will also find a digital audio out, an ethernet hookup, analog audio in, and a headphone port. All the ports are easy to reach and clearly labeled. One odd note: Try as we might, we couldn't get the on set controls to actually work.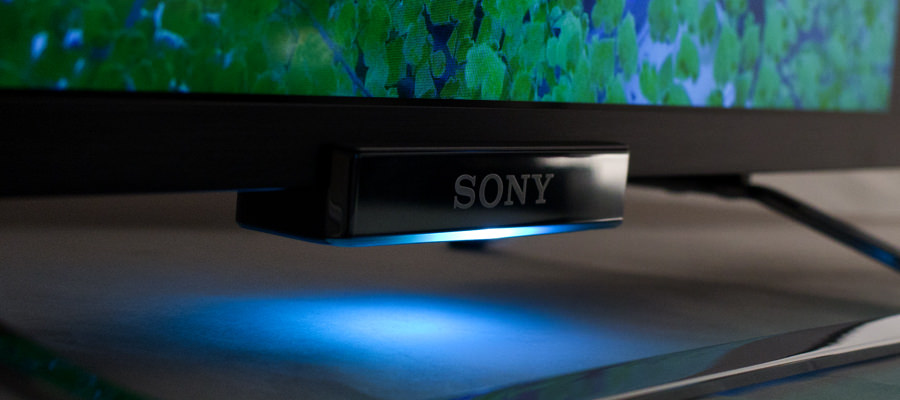 The only dreary design factor here is the remote. It would be nice to have something a little flashier to go with this $800 dollar TV. Instead, Sony sticks you with a basic, squishy-buttoned controller—it doesn't even glow in the dark and it's a real drag to type with.
The Features
A generous array of streaming options, but without fluid controls
Though lagging behind Panasonic, Samsung, and LG in terms of showy features like voice and gesture controls, Sony still has plenty to offer its users this year. Take a look at the remote. With the press of the blue SEN button, which stands for Sony Entertainment Network, users will get quick access to streaming, entertainment, and social media apps. If you're like us and you don't care for social and entertainment apps on your TV, just click Home and go right to the good stuff: Netflix, Hulu Plus, and Amazon Instant are waiting to greet you.
Click Home and go right to the good stuff: Netflix, Hulu Plus, and Amazon Instant.
From there, users must face the unenviable task of typing in a show or movie title with the rudimentary remote and an onscreen keyboard—this is very frustrating in general, and even more so on this small 32-inch screen. Hopefully you own a smartphone that can serve as a substitute for the inadequate remote that Sony pairs with this TV. But try to hold onto that dinky remote—it appears to be the only way to access the smart content. To read more about Sony's smart platform, take a look at the full review.
The W650A also features an excellent set of picture controls for users to play with. The menu offers authority over everything from white balance, to gamma, to color temperature, but the great thing is that you don't need to wrangle them—right out of the box, the W650A looks top notch.
Comparable Products
Before you buy the Sony KDL-32W650A, take a look at these other televisions.
The Picture Quality
A little TV with great big performance
Sony touts the 1080p W650A as an ideal panel for the TV enthusiast's bedroom, and that's exactly what it is. This little guy delivers the goods: Its dark levels are impressive for an LED TV, capturing the sort of detail and depth that makes for excellent image quality; but it ramps up too, blasting a peak luminance that easily competes with even a completely sunlit room. We're often disappointed with the black levels on LED televisions, so this test result came as a real treat.
These dark levels are impressive.
Another LED TV bad habit that the 650A bucks is shallow viewing angle; this display maintains excellent contrast from a much wider angle than we usually note on panels of its kind. And the happy tidings don't stop there. Motion performance? Crisp, smooth, and clear. Users won't find motion enhancement features on the 32W650A, but it just doesn't need it.
The W650A conquered our color tests.
Finishing strong, the W650A conquered our color tests. Colors are highly accurate, with lush, realistic greens, lifelike reds, and only slightly undersaturated blues—and the white point is perfection. Light areas will therefore appear crisp and pure, without any unwanted blue or orange tints. Colors even transition from light to dark skillfully, so that images appear detailed and polished.
The Long & the Short
Make a mini mock living room for your private quarters
I must say, I've become a fan of this pint-sized panel. Sometimes watching a movie in the living room just doesn't fit the bill. Maybe you want to cuddle up in bed with some pajamas and popcorn for a more comforting night, but you still want that living-room-quality picture on a smaller TV: The W650A is perfect for this.
This panel will cost you more than its miniature competition—$799.99 to be exact—but it truly delivers. From excellent motion performance, to optimal color, to big contrast and full 1080p resolution, the 650A has what it takes to transform your bedroom into a miniature theater.
Our editors review and recommend products to help you buy the stuff you need. If you make a purchase by clicking one of our links, we may earn a small share of the revenue. Our picks and opinions are independent from any business incentives.