televisions
Sony Bravia XBR-55HX950 LED TV Review
Sony's flagship may be pricey, but it's a quality performer all-around.
$3,499.00 MSRP
55 in.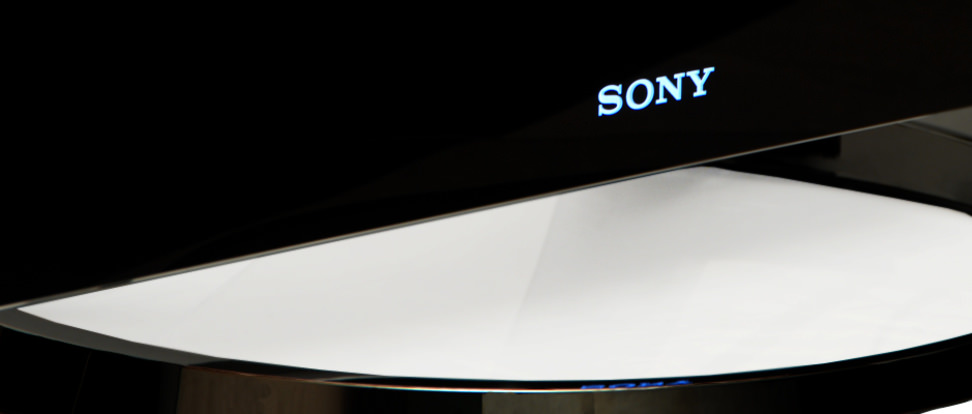 Introduction
Most TV companies tend to release flagship models early in the year, which is why we reviewed the top-tier models from LG, Panasonic, and Samsung already. Sony decided to release its brand-new flagship TV, the XBR-55HX950 (MSRP $3,499), in September of 2012. Is this sequel to the XBR-HX929 worth the long wait?
In a word, yes.
Before we heap praise on the HX950, we'd be remiss if we didn't mention some drawbacks: the stale menu interface, the inclusion of two separate ways to access internet content, and the narrow viewing angle. Aside from those faults, though, everything else was rather impressive.
Color accuracy and consistency were pretty good, as was motion performance. 3D was mostly a pleasant affair and the audio was decent on this TV, as well. The real reason to get excited about the HX950, though, is its mostly excellent use of local dimming, which we explain in detail on the science page. To make a long story short, this feature mimics how a plasma TV works and makes the HX950's black levels darker. Does this make the HX950 worth its hefty price tag? We think so, but keep in mind that the technology certainly isn't perfect.
Design
Slim, sleek, and unique
The main design difference between this slim beauty and some of Sony's older, high-end models is the stand. Where the HX929 went for a slim, brushed metal stand and the HX850 utilized a shiny slab of plastic, the HX950 has a circular stand that resembles a stock car's steering wheel. There's nothing quite like this on the market—not even the LG LM9600 or the Samsung ES8000 have a stand this crazy. It's incredibly modern, which means some will love it and some will loathe it. For the record, this reviewer is definitely part of team Love It.
The one complaint that home theater elitists will have is the lack of an RS-232C port.
When it comes to connectivity, Sony hits all of the right notes on the HX950. Almost all of the ports that you would expect a top-of-the-line TV to have are here: four HDMI inputs, two USB ports, a component input, a composite input, an Ethernet jack, and plenty more. The one complaint that home theater elitists will have is the lack of an RS-232C port for home automation system support.
Smart TV Features
If you can get past the confusing interface, there is some good content to be found on Sony's smart TV platform.
We're not the biggest fans of Sony's PlayStation 3-inspired menu interface. It's overly complicated and takes up far too much screen real estate. Pressing the Options button on the remote brings up a much simpler menu that has access to many helpful settings.
Unfortunately, only certain features are present here. To access other menus—for changing the picture mode (called "scenes") and viewing USB media files, for example—one must traverse the labyrinth that is Sony's XrossMediaBar interface. The impossible-to-pronounce menu consists of a horizontal bar on the bottom of the screen where icons represent different categories for settings. Select one of these icons to make a vertical menu appear, unfurling further options.
This Sony features something called the Yahoo! Connected TV Store—stay far, far away from it.
One can also use XrossMediaBar to access internet content, but that would be a huge mistake. Instead, we recommend using the good smart interface, called Sony Entertainment Network. It offers plenty of streaming content, coupled with an appealing design. We're not entirely sure why there's even another option here.
Instead of an actual, useful app store, this Sony features something called the Yahoo! Connected TV Store. You should stay far, far away from it, since it offers nearly nothing of use.
Amazon, Hulu Plus, and Netflix are all offered.
Fortunately for Sony, the HX950 does feature plenty of great content, including Amazon Instant Video, Hulu Plus, and Netflix. Crackle offers free (read: ad-supported) movies, some of which are actually decent. Sony also has its own video-on-demand service, as well as a music-on-demand offering. These two services give access to new releases, which typically cost as much or more than a monthly subscription to one of the other services.
Comparable Products
Before you buy the Sony Bravia XBR-55HX950, take a look at these other televisions.
Picture Quality
The motion is good, but the local dimming feature is impressive.
With the exception of its narrow viewing angle, the Sony Bravia XBR-55HX950 is a solid performer. Our test results show this TV has a great contrast ratio, great color consistency, and motion performance with minimal artifacting. What more could you ask for?
Well, since this is Sony's pricy flagship model, we're asking for some stand-out features. Evidently, the ambitiously-named Reality Creation option doesn't fit that bill, as it left us shrugging our shoulders. According to Sony, it "adjusts fineness and noise for [a] realistic picture," but after turning it on and off multiple times, nobody in the lab noticed a change in the picture.
The local dimming feature produces a very satisfying picture.
The local dimming feature on the HX950 was rather impressive, though. With this setting turned on, the HX950 controls certain sections of the LED backlighting independently. In layman's terms, the TV will dim or shut off the backlights behind parts of the screen that are supposed to be dark, while cranking them up for brighter areas of the screen. The result is a very satisfying, punchy picture.
3D
If it weren't for a little bit of crosstalk, this would be some of the best 3D around.
What's better than a brand new flagship television? Some new 3D glasses to go with it, of course! Sony designed some seriously excellent glasses (model TDG-BR750) that feel great and don't look atrocious. These are such an upgrade over Sony's previous 3D glasses, which were among the worst that we have ever used. The only downside to these titanium spectacles is their $100-plus asking price.
Sony designed some seriously excellent glasses.
Of course, excellent 3D glasses mean nothing if the actual 3D quality is trash. Luckily, the HX950 produces some fantastic 3D effects: movies are immersive, foreground images occasionally pop out, and images don't look too dark, thanks to the incredibly bright screen. We do have to report some minor crosstalk issues, however. Specifically, when brighter white images were on a grey background, the white images would produce a ghost image. This effect didn't occur too much, though, and the rest of the 3D visuals looked very good.
Conclusion
A quality, yet pricey, flagship television
The Sony Bravia XBR-55HX950 (MSRP $3,499) is a worthy flagship. Sony crafted a gem of a TV with only a few minor problems: the narrow viewing angle, the clunky menu interface, and the confusing smart platform. Other than these flaws, the HX950 was a pleasure to use and watch.
We could go on about how the colors looked great and how, despite its confusing menu structure, the smart platform offers a wealth of streaming content, but those features are only part of what makes the HX950 a good TV. What makes this a great TV is the excellent local dimming feature, which tries to emulate the image of a plasma TV (darker black levels). This sounds awfully familiar to a TV that retails for twice its price...
Would I recommend purchasing the Sony Bravia XBR-55HX950? That depends on how much money you have in your pocket and how much of a TV enthusiast you are. If you answered "a lot" and "quite the enthusiast," then you should think about placing that order.
Our editors review and recommend products to help you buy the stuff you need. If you make a purchase by clicking one of our links, we may earn a small share of the revenue. Our picks and opinions are independent from any business incentives.