televisions
Sharp Aquos LC-60LE650U LED TV Review
Sharp's first 2013 TV is an above-average offering.
$1,499.99 MSRP
60 in.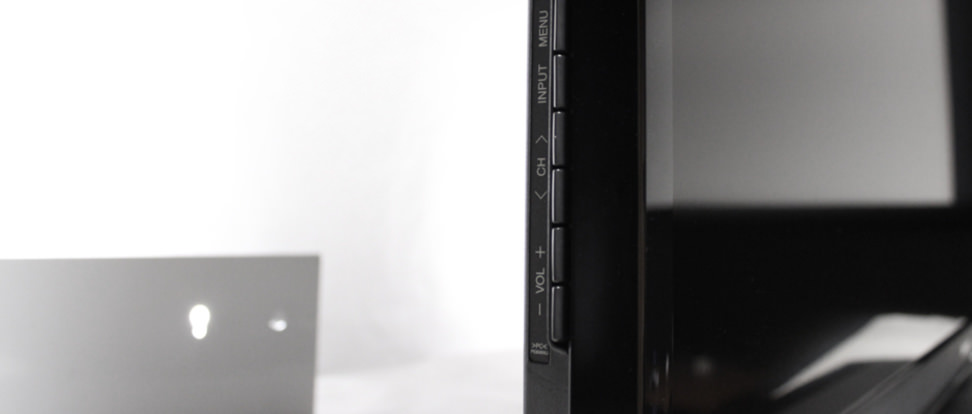 Overview
This year didn't officially start for us until the Panasonic S60 arrived, which was the first new TV to grace our lovely office. But after sating our new-television craving, our hunger quickly returned. Such is the life of a TV reviewer/tech addict.
Thankfully, our next fix came soon. The Sharp Aquos LC-60LE650U is one of the Japanese company's new models for 2013. This is exciting news for us, but why should you, dear TV consumer, care about a new Sharp product? Let's recap our 2012 experiences with Sharp:
The 60-inch LE847U underwhelmed us, especially considering its high-end price.
The 80-inch LE844U also underwhelmed us, even if its massive size put a smile on our faces.
The Sharp Elite PRO-60X5FD actually impressed us, both with its performance and splendor. Regrettably, it was bested by TVs that cost thousands of dollars less.
Sharp needs to avoid mediocrity and establish itself as a contender. 2013 is a clean slate for the company, and its new LC-60LE650U (MSRP $1,499.99) needs to come out of the gates galloping full-speed in order to stay competitive. Does it? We'll be the first to tell you that it stumbles with color accuracy, but manages to excel in most other categories.
Update 5/3/13: After we published this review, we suspected a piece of our testing equipment was malfunctioning. We have since retested the Sharp Aquos LC-60LE650U, and have adjusted its score accordingly.
Design
That suit and tie... stuff
Sharp knows how to flex its design muscles—take a look at the aforementioned Elite PRO for proof. The 650U's thin profile is attractive, but that handsome stand steals the show: It resembles the design of a 2012 LG, but instead of being a cut-out, it's filled in with a gradient of dark grey plastic. We love this design touch—it's very Timberlake. While it's not a show-stopper like the Elite PRO or high-end models by LG and Sony, the 650U can hold its own.
The thin profile is attractive, but that handsome stand steals the show.
Connections are located on the right-side of the TV, if looking from the back. All of the inputs and outputs are easy to access, even though the 650U cannot swivel. On-set controls are found on the left, directly on the TV's side. Again, we had no trouble finding these.
Menu & Smart Features
Sharp's smart platform is updated for 2013, but it still lags behind the competition.
Sharp's menu remains untouched for 2013. This is not a bad thing: It's very easy to navigate and offers a wealth of options to tweak. The Picture submenu includes advanced options like changing the hue, saturation, and color temperature, in addition to the basics like backlight, brightness, and contrast. The Audio submenu is just as detailed: There are options for surround mode and a bass enhancer, both of which aid the TV's mediocre sound. While bass and treble can be adjusted, there is no dedicated equalizer for specific frequency bands. Sorry, audiophiles!
Just because you can put an app on a TV doesn't mean you should.
Last year, our biggest complaint about Sharp's smart platform, called Smart Central, was its lack of apps: We counted a total of 12. What did Sharp do about this? They added eight awful games, plus Facebook and Twitter. Get it together, Sharp: Just because you can put an app on a TV doesn't mean you should. If consumers want to play a game on their TVs, they will use a console. If they want to check Facebook or Twitter, they will do it on their phones or tablets. Sharp isn't the only company that poorly implements social media into its smart platform—every smart TV brand is guilty of this.
Smart Central isn't a total rotten apple, though. It has Netflix and Hulu Plus, which are worth the price of admission if you do not own an Xbox 360 or PS3. There aren't many other notable apps, though. Pandora is new for 2013, which is great if you want to use the 650U's subpar speakers for background music.
Comparable Products
Before you buy the Sharp Aquos LC-60LE650U, take a look at these other televisions.
Picture Quality
Colors look lackluster on the 650U, although contrast and motion performance are pleasing.
If a TV is ugly, has a frustrating menu, and produces terrible audio, all can be forgiven if the picture quality is excellent. The Sharp 650U is a television that has great contrast and a near-perfect color temperature, but actual color accuracy that misses the mark. In particular, reds appear muted, while blues are slightly more vivid than they should be.
The 650U has commendable motion performance.
We're happy to report that the 650U has commendable motion performance, though. Without the assistance of motion enhancement, this Sharp handles itself adequately. Shape distortion is minimal, while blurriness isn't too overwhelming. Turning on the 120 Hz motion processing mode produces impressive results: The previously stated problems become less noticeable, plus the dreaded Soap Opera Effect isn't too apparent. Would this be a good TV for sports? Yes, it would be.
The Finale
Despite an underwhelming smart platform, this is a pleasant start to the year.
The Sharp Aquos LC-60LE650U has the looks—it just needs the brains. Aside from a menu interface that offers a wealth of options, you won't find much that's "smart" on this TV. The apps that Sharp added do not make Smart Central a better platform—these new apps drive home the point that Netflix and Hulu Plus are the only reasons to use it.
If Sharp can get its act together and deliver a TV with a stellar smart platform, we'd be thrilled. The 650U handles motion very well and produces an excellent contrast ratio, although colors look slightly off. While this TV isn't going to become a reference model, it is a great choice for those in need of a larger screen.
Our editors review and recommend products to help you buy the stuff you need. If you make a purchase by clicking one of our links, we may earn a small share of the revenue. Our picks and opinions are independent from any business incentives.