televisions
Samsung LN32D403E2D LCD TV Review
Don't care about fancy bells and whistles? The LN32D403 is a decent 720p option. And it only packs about a $300 punch.
$349.00 MSRP
Buy now at Amazon
32 in.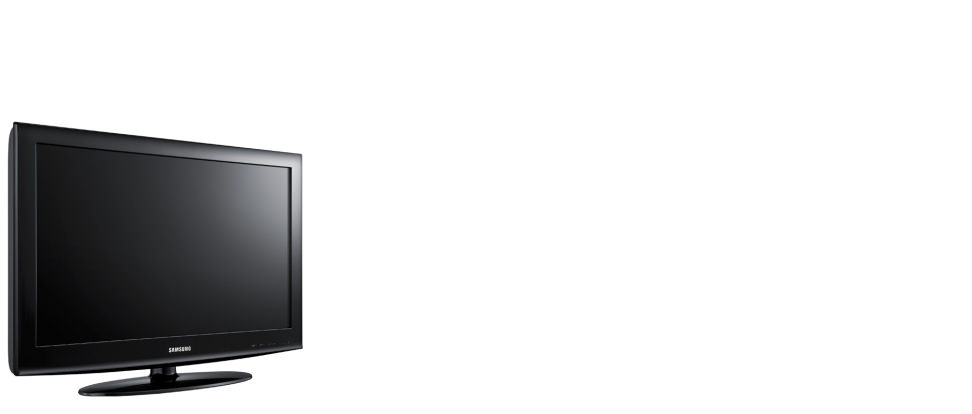 Introduction
It may seem odd to have a review of Samsung's bottom-of-the-line 2011 LCD TV in 2012, but the LN32D403 is still readily available in stores and online. If you don't care about 3D and smart features, or even the ability to display content in 1080p, the LN32D403 is a decent 720p option.
The fact that it retails for around $300 makes this TV a bit more appealing, too.
Design
The generic "screen with an oval stand" design.
This TV is as basic as it gets...
Don't expect too much in the looks department from the Samsung LN32D403. This TV is as basic as it gets: wide bezels, a thick profile, and an oval-shaped stand. The only modern feature is the array of touch-sensitive controls, found near the lower-right corner. While there is no haptic feedback when touching these "buttons," they did work well.
Smart TV Features
This isn't the prettiest interface, but it works well.
Samsung makes a good looking interface for its higher-end TVs, but unfortunately the D403 does not come with that. This simplified menu interface offers only the basics: picture, sound, setup, input, application, and support. There are enough options in the picture menu to keep most users satisfied, but don't expect to fine-tune this TV like you would the Samsung E8000.
Comparable Products
Before you buy the Samsung LN32D403, take a look at these other televisions.
Picture Quality
The Samsung LN32D403 has surprisingly quality motion performance.
The most impressive trait that this budget-friendly TV has is its strong motion performance. Detailed images moving quickly across the screen became slightly blurry, but nothing too drastic. Edges and lines did not get jagged, which is impressive, since this is your basic 60 Hz TV with no motion processing options.
To add to the screen woes on this Samsung, the viewing angle is narrow.
While the Samsung LN32D403 produced decent black levels and moderately bright whites, the screen uniformity was not impressive at all. A completely white picture on the screen produced a near-flawless image that was equally bright no matter where you looked. With a black image on the screen, though, we noticed terrible flashlighting, which is when certain parts of the screen suffer bright spots.
To add to the screen woes on this Samsung, the viewing angle is narrow. This could potentially be a problem for a 32-inch TV, because anyone who is not watching it straight on will see a drastically reduced-quality image.
Conclusion
The budget-friendly price makes this TV attractive.
Make no mistake: the Samsung LN32D403 is not the best TV ever made. In fact, it's not even close. With a questionable screen uniformity and a poor viewing angle, there is plenty to not like about this TV.
When you factor in the price, however, it becomes an entirely different story. With an MSRP of $349, some of the drawbacks are easier to look past. Coupled with the impressive motion performance, there are worse things you could spend your money on.
Our editors review and recommend products to help you buy the stuff you need. If you make a purchase by clicking one of our links, we may earn a small share of the revenue. Our picks and opinions are independent from any business incentives.