televisions
Panasonic Viera TC-L50E60 LED TV Review
Big-TV bang for the buck
$1,149.99 MSRP
Buy now at Amazon
50 in.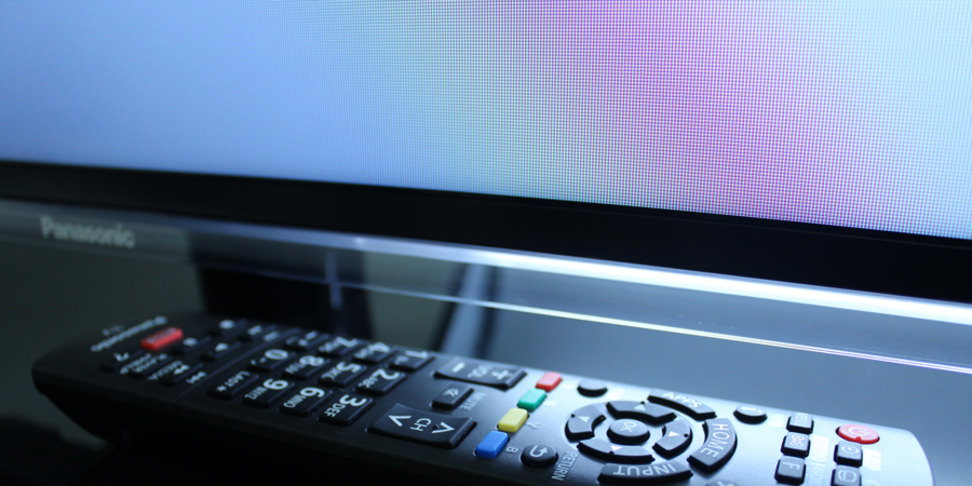 Overview
The E60 series consists of Panasonic's mid-tier LED big boys for 2013, with 42-,50-,58-, and 65-inch options to choose from. We tested a sizable 50-inch model with a reasonable MSRP of $1149.99, but with sale prices that come in under a grand.
Of course, these TVs can't perform all the top-tier tricks; action scenes won't blast forth in 3D majesty, and the design schemes are rather basic, for instance. E60 buyers will also miss out on flagship perks like Panasonic's Touch Pad Controller and voice control. But the fact is, this is a huge TV with fair performance, and it won't beat your billfold to smithereens.
Design
TVs this big don't really need showboat ensembles.
The E60 doesn't need a gaudy getup. The smallest size in this series is 42 inches, which isn't remarkably large, but from there, these TVs are 50 inches and up: Displays this large can look great without the glitz.
All three HDMI ports face out on the back left side, so if you wall mount this display, that will prove awkward.
A lean, black bezel quietly traces the borders of the TV, framing its picture quite nicely. Supporting things from below is a simple, shiny plastic base. A clear plastic strip courses along the lowermost edge; it has an attractive look, but it's quite angular and sharp, so it was very uncomfortable to hold as we lugged it from its packaging, and then from room to room. Yet for a 50-inch TV, this one is very lightweight—45 pounds with the stand. Overall, this isn't the most eye-catching design scheme, but the restrained, minimalist approach is ultimately a winning one, especially given the the grand size of this panel.
Depending on where you station your TV, you may struggle a bit with connections. For example, all three HDMI ports face out on the back left side, so if you wall mount this display, that will prove awkward. In that same position, users will also find composite/component ports, an antenna hookup, and ethernet (LAN) port, and a digital audio out. To round out these options, two USB ports are easily accessible, facing out on the left side.
Features
A fair value, but functionality suffers for it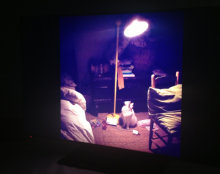 While the E60 series does feature Panasonic's smart platform, Viera Connect, it's missing many of the high-end goodies that the flagship models carry. For example, the Touch Pad Controller that enables mouse-like actions and voice commands is not included. Without this tool, owners of the E60 are left to languish online with nothing but a traditional remote control—squishy, non-backlit keys and all. And that's saying a lot: Without an agile way to get around a webpage, or a fast method of typing, users will come to hate internet browsing, Twitter, Facebook, and the like. Sharing is fairly easy, though. By enabling due settings on your smartphone, and after downloading the Viera Remote2 app, a feature called Swipe & Share plays media on the E60 from your phone. Smooth functionality here is dependent on a strong WiFi connection, obviously.
Happily, Touch Pad Controller or not, there are some apps on this TV that users will love. Netflix, Amazon Instant, Hulu Plus, Vudu HD Movies, and YouTube are a click away, suiting all of your streaming needs. And if you want to take a peek at the news headlines, the Wall Street Journal app isn't a bad way to go.
Without an agile way to get around a webpage, or a fast method for typing, users will come to hate internet browsing.
For everything else, this is yet another smart-TV bust; the games are utter silliness and personal tools like clocks and calendars are just irritating versions of the sleek beauties you'll find on your smart phone or computer—so why bother? If you're still curious about this TV's smart platform, feel free to read more about Viera Connect here.
Regarding menu settings, users certainly have plenty to toy with, and layout is quite friendly. There are picture presets to choose from, such as Cinema and Vivid, but customizable settings are available, too. The usual suspects are on hand, like color temperature, back light, and brightness, and beyond these users will find gamma, white balance, and even color luminance and saturation. Experienced calibrators have plenty to play with here.
Comparable Products
Before you buy the Panasonic TC-L50E60, take a look at these other televisions.
Performance
No gold stars for this TV's homework
While this TV certainly doesn't deliver holy-cow grade picture quality, it doesn't fall entirely flat either. Testing certainly had a number of downs, but we still enjoyed viewing this TV in real-world settings, and its speakers sounded great. We do wish it had performed better though, especially in terms of its color.
This is a very bright TV. In both windowless and sunny settings, the picture quality looks very attractive.
One of the areas of performance where the E60 really stumbled was color accuracy. Instead of delivering perfectly accurate, natural colors, this TV punches up its blues and underemphasizes its reds, so that these tones appear less-than-lifelike. Of course, some people won't mind or even notice these errors, but we test against an international standard—and this TV didn't measure up. Fortunately, though, the colors do transition from one hue to the next in a fairly smooth manner, so images will look polished and detailed.
As to the rest, we've noted smoother motion on TVs of this caliber before, and the motion processing settings don't offer much in the way of fine-tuning, yet regular viewing proved satisfying, so no real complaints in that department. The overall contrast ratio, which enables a display to better relay lifelike pictures, is quite healthy. This is a very bright TV, and while we wish it could get more into the inky blacks that make for truly winning quality, these darks will certainly do; in both windowless and sunny settings, the picture quality looks very attractive. Lastly, as with most LEDs, the E60 series does not have an enormous viewing angle, so be sure to sit front-and-center for the best results.
Last Look
Big TVs that won't batter your billfold like a flagship would
Not everyone can afford a company's top-of-the-line flagship model, so it's nice that Panasonic offers the E60 series, with its wide array of big displays. If you have giant TVs on the brain, but your billfold needs a break, the 50-inch E60 (MSRP $1149.99) can be found online for $1,000. Picture quality like this doesn't exactly make my heart skip a beat, but on a 50-inch display with ample streaming options and a tame going-rate, this is a solid value.
At the end of the day, if your heart yearns for dashing design, better smart features, flawless color, and 3D content, you'll want to send your piggy bank back to the trough and keep on shopping.
Our editors review and recommend products to help you buy the stuff you need. If you make a purchase by clicking one of our links, we may earn a small share of the revenue. Our picks and opinions are independent from any business incentives.