televisions
LG 47LA7400 LED TV Review
A full-fledged feature fiend, but with picture quality that's more bark than bite
$1,599.00 at Amazon
47 in.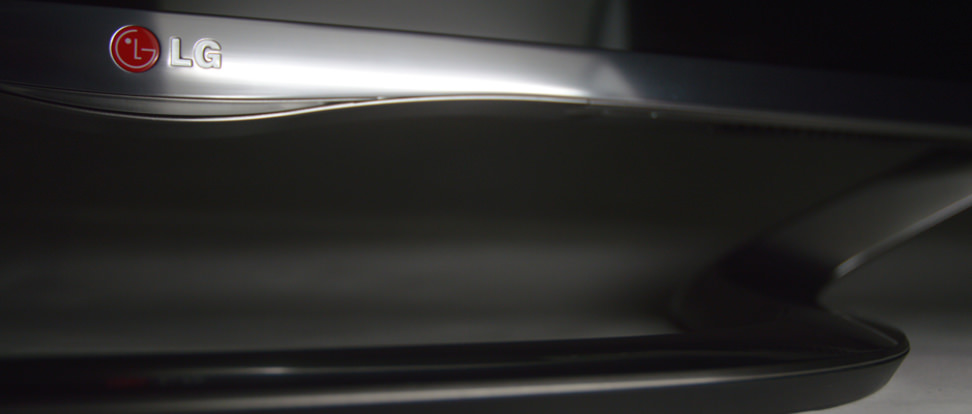 Behind the Screens
Welcome to the science page, where we share our findings from the TV lab. We think our eyeballs are pretty great, but we need robots to get hard numbers, so with the help of Konica Minolta's CS-200 chroma meter and LS-100 luma meter, as well as test patterns from Dr. Ray Soneira's DisplayMate software, we collect the readings we need to give you fair, unbiased reviews.
Contrast
Not exactly black beauty
Since contrast ratio is a major part of a TV's ability to produce lifelike content, this is one of our most important performance tests. This test compares a television's peak luminance with its deepest black level, and since the LA7400 can't get particularly dark, it received mediocre marks for this trial. We measured a measly black level of 0.26 cd/m2 , but a gleaming peak luminance of 293.90 cd/m2 , the latter of which saves its score, accomplishing an overall contrast ratio at 1130:1—acceptable, but far from exciting.
Color
A punchy palette
We test three aspects of a TV's color performance: temperature, gamut, and curves. The LA7400 proved hit or miss throughout this series of trials.
As far as its gamut is concerned, which is a measure of how accurately the colors match the international standard for HDTV (Rec. 709), the LA7400 missed the mark a bit. Reds and blues are too punchy and oversaturated, which contributes to an overly vibrant, unnatural image.
With regard to temperature and color curves, things looked a little better. Testing revealed few visible temperature errors, and the flaws that did occur were at the darkest end of the greyscale, where they are least visible. Thus, deep shadows may suffer an orange hue—but you probably won't notice it. Curves, on the other hand, indicate how polished the transitions are from one hue to the next. We've seen smoother curves, but there is nothing major to complain about here. True, blues peak too soon, which means the most luminous blues will lack detail, but this is not a major problem.
Comparable Products
Before you buy the LG 47LA7400, take a look at these other televisions.
Viewing Angle
Front and center is the place to be.
As with many LCDs, off-angle viewing won't do the LA7400'S picture quality any favors. By measuring the contrast ratio over and over along an arc, we can determine how far from the center of your TV you can be before the original ratio falls more than 50% below its reading.
In this case, if you sit at more than 24º from the center of the TV, the contrast ratio will degrade by more than half, which makes for a total viewing angle of just 48º.
Our editors review and recommend products to help you buy the stuff you need. If you make a purchase by clicking one of our links, we may earn a small share of the revenue. Our picks and opinions are independent from any business incentives.