televisions
LG 47GA6400 Google TV Review
LG's GA6400 Google TVs are not for the feature-shy.
$1,349.99 MSRP
47 in.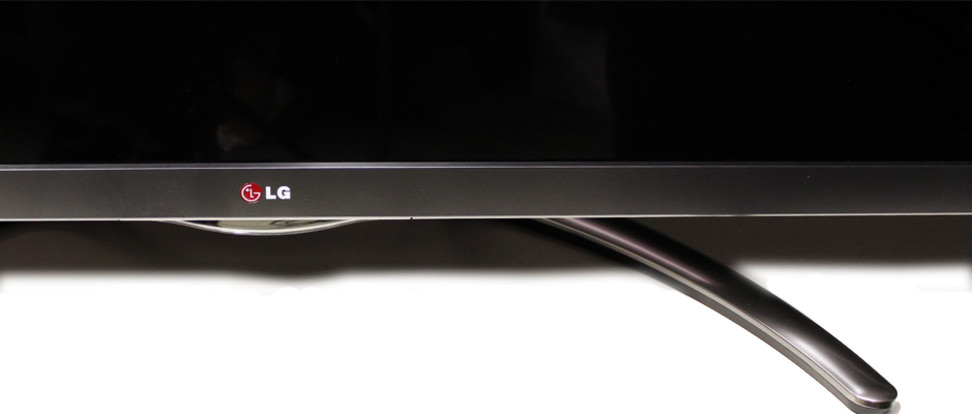 Behind the Screens
Our reviews are all about the science, so we like to share our data to back up our front-page stance. We mentioned this GA6400's middling contrast ratio, its stingy viewing angle, and its commendable color performance, but we saved the details for last. Read on to find out how we test, and why.
Color
This TV eats color for breakfast.
This LG stumbled several times throughout its test run in the lab, but it proved sure-footed when it came to color. As a TV jumps through our color-test hoops, we pay close attention to several areas of performance, starting with its color gamut. For every TV we test, we measure it with comparison to a standard, ideal color gamut—Rec. 709. Based on that comparison, we can tell if a TV over or undersaturates certain colors, and in this case, things were spot-on; the 47-inch GA6400 we tested is nearly perfect in this regard, with only slightly overly-vibrant blues and reds, and a practically perfect white point.
Hoop number two tests the television's color curves, which describe how well the display transitions from one color to the next. Though its reds ramp up in luminance on a more intense level than the rest of the colors, and therefore peaks too early, the lines progress very smoothly. Blue peaks a bit early as well, and that means that at the brightest end of the spectrum, there won't be definition in red and blue hues.
Finally, hoop number three tests the display's color temperature across the greyscale, to see if its picture is too warm or too cool. Again, the GA6400 did a fine job maintaining the right temperatures. The only errors that occurred were at the darkest end of the greyscale, so even though dark greys on the TV have a bit of an orange tone, it is not a particularly visible error.
Contrast
When Batman looks more like grey-man.
Contrast ratio is a prized number for a TV. How dark and how bright a display can get really speaks to how lifelike a picture can be, because that greyscale is what every TV uses to build the contours of an onscreen subject. To find a TV's contrast ratio, we simply divide its 20% average picture level (APL) brightness by its 20% APL black level, and in this case, that equalled 1075:1—an entirely average result.
But a contrast ratio doesn't give you the complete picture. Think of it this way: When Indiana Jones emerges from a dark tunnel, torch in hand, how convincing are those blacks? In this case, not very: This LG produced a black level of 0.27 cm2 during testing. It really ramped up in brightness, with 290.17 cm2 for its peak luminance, but that doesn't diminish the fact that this TV's blacks aren't very black.
All things considered, this TV is a solid machine that will please most viewers, but its weak black levels won't be able to capture the lifelike drama that a real picture purist will want.
Comparable Products
Before you buy the LG 47GA6400, take a look at these other televisions.
Viewing Angle
Think twice before fighting your sibling over that armrest seat.
A total viewing angle of just 39° really devalues that end-of-sofa territory. Sure, you made your brother say "uncle" and you got the armrest seat, but now you're stuck with greatly diminished contrast ratio.
How do we know this? We measured the TV's contrast ratio in increments, starting from head-on (0°) and moving in an arc toward a perpendicular view (90°). When the contrast ratio drops below 50% of its original reading, we flag it. If you sit at more than a 19.5° angle from this LG TV, your viewing experience will suffer significantly.
Our editors review and recommend products to help you buy the stuff you need. If you make a purchase by clicking one of our links, we may earn a small share of the revenue. Our picks and opinions are independent from any business incentives.