televisions
LG 50LA6200 LED TV Review
A passable picture for a palatable price
$1,399.99 MSRP
50 in.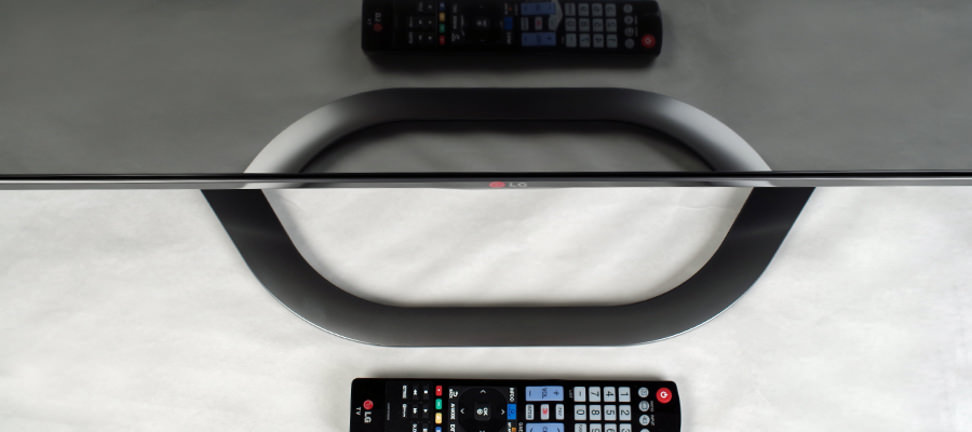 Overview
Competition in the TV market is monstrous this year. Next to 2013 giants from Panasonic, Samsung, and Sony, LG doesn't exactly make hearts skip a beat, yet the South Korean company still delivered one of the year's best smart platforms—not to mention some of the sleekest designs lining store shelves.
This week, we spent time with the company's 50-inch LA6200. This series ships in 42-, 47-, 55-, and 60-inch models as well, and the whole slew offers Smart TV, 3D technology, and ample connectivity.
Design
Slim bezels with a quiet, gunmetal finish
When you pay for a high end LG TV, you get hot design. The somewhat macho stand is not everyone's favorite, but it's certainly more modern and interesting than what you find on low-end displays. The gunmetal gray tends to absorb, rather than reflect, surrounding light—which is definitely a bonus. Trim bezels quietly trace the large panel, and a red LED glows underneath the LG logo on the bottom of the display.
Sadly, the LA6200 series ships with a basic, no-frills controller.
On the utilitarian side, users will find a robust selection of connections. Facing out on the left of the panel: three HDMI hookups and three USB ports. On the back of the same side: shared composite/component ports, an antenna in, digital and audio outs, and an Ethernet port. On the right side, users will find buttons for channel change, volume, inputs, settings, and power.
Sadly, unlike higher end models, the LA6200 series ships with a basic, no-frills controller—I found myself longing for the company's Magic Remote. Without voice and gesture controls, the smart functions are much less fun to use.
Features
A flood of features, but without a drop of the wonderful control that the Magic Remote offers
If you're hungry for a feature feast, the 6200 series will only get you halfway there. While the 50-inch model I tested has all of the wonderful content streaming and sharing options of LG's robust Smart TV platform, it doesn't ship with the Magic Remote. Navigating this smart behemoth is therefore a bit of a drag; it feels a bit like trying to play an awesome 2013 video game... with a joystick.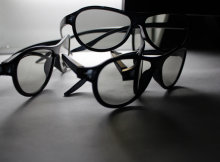 For instance, without the magic remote, you can kiss gesture controls goodbye—there's no cursor zipping effortlessly about the screen with the LA6200's basic remote. No. You must slowly click around from option to option. Voice control? Nope. You can still talk to this TV if you want, but it won't listen. Mark my words: Use a USB keyboard or smartphone, lest ye have a rage blackout. Oh, you think those are stupid solutions? That should tell you something about the user experience on this TV.
Controller woes aside, streaming goodies ranging from Netflix, to Hulu Plus, to RedBox Instant, Crackle, Vudu, and more are all waiting for you. On top of that, these TVs even ship with four free pairs of passive 3D glasses. To take a more in-depth look at the smart offerings, just click here.
Comparable Products
Before you buy the LG 50LA6200, take a look at these other televisions.
Picture
Just what we've come to expect this year
Similar to other LG TVs this year, the LA6200's picture is acceptable, but nothing to stop us in our tracks. For starters, it doesn't get very dark at all, so dramatic, low-lit scenes won't make too much of an impression on this panel. At least LG gave the 50LA6200 some light power; since this panel bursts with dazzling luminance, the overall contrast looks satisfactory—even with the dull black levels.
Color performance, however, was strong all around. As far as its entire range of colors go, this TV is aces; the reds, blues, and greens proved perfectly on point, which is a rare feat. To add to that, color temperature errors were all but absent and the transitions from one color to the next are smooth and polished. Thus, color on this TV should appear lifelike and detailed.
Happily, testing ended on a high note. Unlike the majority of LCD televisions we test, the 50LA6200 earned high marks on our viewing angle test—great news for sports fans and those who wish to wall mount.
Last Look
Eeny, meeny, miny—don't pick this TV
If you need a bigger panel without a price tag to match, the LA6200 series is a pretty decent bet. This isn't an exciting TV—the black levels are middling and the controls are downright spartan. But if you aren't a picture purist and fancy features like apps and 3D are important to you, you could do a lot worse.
My advice? Do yourself a favor and take a look at the Google-powered TVs from LG this year instead. The picture quality is very similar to what you'll find on this MSRP $1399 50LA6200 model, but goodies like the GA6400's full QWERTY keypad make it much more fun to use—for roughly the same price. True, the LA6200 has slightly better picture quality, but if your focus is on feature fanfare, the GA6400 wins every time.
Our editors review and recommend products to help you buy the stuff you need. If you make a purchase by clicking one of our links, we may earn a small share of the revenue. Our picks and opinions are independent from any business incentives.