televisions
LG 47LW5600 Review
The LG 47LW5600 ($1699 MSRP) came out of our lab looking strong.
$1,699.00 MSRP
Buy now at Amazon
47 in.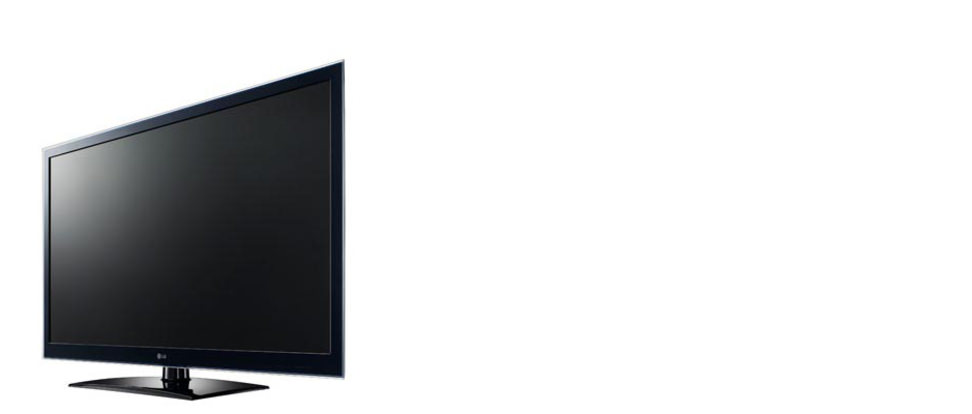 Introduction
The LG 47LW5600 ($1699 MSRP) offers great color performance and an improved 3D experience from older-generation 3D TVs—all at a mid-range price. With an extensive library of internet content and very few shortcomings, the LG 47LW5600 is a decent buy.
Design
An attractive TV set with multiple remotes
The front of the LG 47LW5600 is a flat, glossy black bezel with a clear edging that is attractive to the eye, yet doesn't pull focus away from the screen. Also located on the front of the screen are the touch-sensitive controls on the bottom-right side of the bezel, which collect fingerprints the instant you use them. The back of the LG 47LW5600 is your standard black painted metal fare, with few frills and somewhat compact port panels.
Also included is a second remote with greatly simplified controls.
The main remote is a wonderful piece of equipment. Not only does it sit well in your hand, but its buttons have very little key travel and great tactile feedback. While not all the controls are within easy reach of your fingers in the natural hand position, the backlit buttons and logical placement makes them easy to find in the dark or without looking. Also included is a second remote with greatly simplified controls. What's neat about this one in particular is how much it resembles a Wiimote in functionality, as you can point it at the screen and click through a smaller menu using a motion-sensitive cursor.
The LG 47LW5600 has a good amount of connectivity options for 2011 TV sets in that it not only has a fine selection of physical input and output ports, but it also has an Ethernet port and Wi-Fi to boot. An additional input panel on the side of the TV set offers four HDMI input ports and two USB ports, too.
Smart TV Features
Extensive internet options, including a browser and an app store
LG took a whole new approach to menu design for 2011, fully embracing the TV as a multimedia platform rather than a simple display device. Eschewing the familiar system where pressing the menu button on the remote would call up the options for picture quality or sound quality, LG created a new Home screen. They've put all the emphasis on the internet features: Premium content partners go in the center, with the live feed (cable TV, etc) on one side and LG's app store on the other.
LG took a whole new approach to menu design for 2011.
It's all about the app store for 2011. This is something we heard a lot about at CES in January 2011, and it's finally starting to roll in. Unlike Sony's walled garden philosophy, LG and others (including Samsung) opened up to 3rd party developers. The potential for some cool apps is there, but we expect that in a world of iPhones and Androids—as well as separate platforms for Samsung, Vizio, and other TVs—development for the LG platform is probably further down the list of priorities for developers. As of this review, we've seen a handful of flash games, a wedding photographer, and the White House's official news channel. Because it just launched, don't expect to see a lot of activity in this space until more months pass.
Comparable Products
Before you buy the LG 47LW5600, take a look at these other televisions.
Picture Quality
The LW5600 has some issues with motion performance.
The LG 47LW5600 displays a desirable picture overall, but it does has some issues, too. The contrast ratio of 1229:1, while decent, isn't as impressive as ratios offered by other TV sets. It certainly isn't what you'd expect from a high-end model, either. Fortunately, colors are highly accurate and the viewing angle is pretty good for an LCD, which helps make up for the lackluster contrast.
The LW5600 did not have a great motion performance.
The LW5600 did not have a great motion performance, as it tends to suffer pretty significant problems with smoothness. While it displays a normal amount of data loss in movement, the movement of still images themselves perform horribly in that they make a series of leaps forward instead of a clean transition form one position to another.
Aside from the smoothness issues, the LG 47LW5600 had some notable difficulty with artifacting as well. Though these tests typically give lower-end TVs some trouble, the LG 47LW5600 actually managed to net a low score in motion artifacting, since it struggled to display straight lines properly.
3D
With passive-3D glasses, the 47LW5600 provides a decent 3D performance.
The LG 47LW5600 uses a passive 3D system, rather than active shutter, to produce a 3D effect. Late last year, the marketers finally realized that if a consumer has a choice between an "active" feature or a "passive" feature, they're going to choose active, even if they have no idea what it means. As a result, LG now refers to passive 3D as Cinema 3D, because it uses essentially the same technology used in 3D cinemas around the world. That's the marketing, but what does it mean?
In our time with the LG and its passive 3D system, we definitely encountered a less immersive 3D experience than with the half-dozen active shutter TVs we've reviewed.
Passive 3D works by using polarized glasses and a polarized display that, in essence, sends half the picture to the right eye and half the picture to the left eye. On the plus side, they're cheap. On the downside, the resolution is cut in half. Active shutter glasses actually blink on and off at a rate of 30 times per second in each eye. They're synced to the TV via a wireless signal that displays the matching images: left image, then right image, and so on. You get the full resolution, but the glasses are very expensive, and in our experience, they cause a lot of headaches (literally and figuratively).
In our time with the LG and its passive 3D system, we definitely encountered a less immersive 3D experience than with the half-dozen active shutter TVs we've reviewed. The depth just wasn't there, and the loss in resolution was noticeable. That said, we're very, very critical of all the 3D TVs we've reviewed, so do not read this as a glowing account of active shutter. Rather, take our word that 3D is still not ready for prime time.
Conclusion
The LW5600 is (mostly) a winner.
The LG 47LW5600 is a solid LCD TV that has excellent color and internet performance. While it stumbles in a few key areas, the user experience and interface are still very good. Until the cost of the unreasonably expensive active-shutter 3D glasses comes down, the passive 3D technology of the LG 47LW5600 will make it easier for multiple viewers to watch 3D content at home without exhausting their wallets too much.
As a standalone LCD TV, this LG has its strengths and weaknesses—we'd like to see better motion performance from a higher-end model like this, for example. But thanks to a great color performance and a decent viewing angle, this model is still great for small gatherings and happy viewing.
Our editors review and recommend products to help you buy the stuff you need. If you make a purchase by clicking one of our links, we may earn a small share of the revenue. Our picks and opinions are independent from any business incentives.