televisions
LG 29LB4510 LED TV Review
A low-tier TV that performs to its class
$259.99 MSRP
Buy now at Amazon
29 in.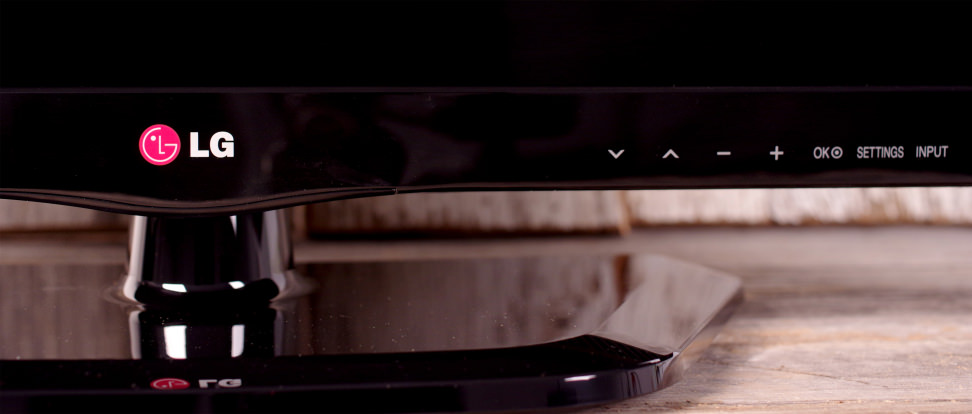 If you're in the market for an affordable TV to handle the basics (sports, cable, previous-generation console gaming), the LG 29LB4510 (MSRP $259.99) might be worth a look. If you're searching for competitive picture quality, you'd better search elsewhere.
It's not that the LB4510 is spectacularly bad. In fact, given the price and the specs, this is a fairly average television. And that's just it: From the screen size, to the resolution, to the irritating software menu, don't expect for this LG to perform beyond its lowly class—or even beyond its competition.
The Looks & The Experience
Menu navigation is a headache.
Aesthetically speaking, the LG 29LB4510 is about as standard as televisions come. The most interesting aspect of this display's ensemble is the crosshatch texture on the back of its panel, which surrounds a single HDMI port, AV and component ports, a USB port, and a VGA dock. The USB and VGA options are always appreciated, but more than one HDMI port would have gone a long way for a TV of this caliber.
At first glance, this LG's remote control looks like a standard, run-of-the-mill clicker, but pick it up and cycle through some of the customization options. Its flaws quickly become apparent.
Cycle through some of the customization options and its flaws quickly become apparent.
There's a button for Picture that opens a different menu than the one you'll find under Settings. There are separate buttons for both "audio" and "sound," and separate buttons for "menu" and "settings," too. The result is obnoxious: There are two different menus for customizing audio options and three different ways to access them.
The remote is only half the problem, though. The LB4510's menu software is a maze, making customization much tougher than it ought to be. Calibrating this TV is like navigating a proverbial minefield of dead ends and redundant options.
The Picture
A great black level foiled by grayscale errors
The first thing I noticed when watching a Blu-ray on the LG 29LB4510 was how poorly it communicated various shades of gray. Shadows, architecture, and dimly lit nighttime scenes suffer the most, as objects shrouded in darkness bleed into the colors around them. Settings that ought to look deep and dynamic instead appear rather flat.
That's a shame, too, because this TV's black level is great for an entry-level model. If this panel didn't struggle so much in its delivery of darker grays, its picture would look much more convincing.
Surprisingly, there was very little choppiness during motion.
The motion performance was adequate, at least. Surprisingly, there was very little choppiness during camera pans and tracking shots, which means the 29LB4510 is a decent television for watching sports. Basic cable or console gaming could be a viable option as well, provided you're still using a last-generation console like an Xbox 360 or a PlayStation 3.
Overall, these are not the makings of a stellar television, but given the price and the hardware, this shouldn't come as a surprise. At the end of the day, the biggest problem with this little TV is that it can't keep up with its competitors, like this Samsung H4000.
Comparable Products
Before you buy the LG 29LB4510, take a look at these other televisions.
The Verdict
Unless your needs are meager, save your money.
The LG 29LB4510 is a modest TV with a modest price tag. If your expectations are equally modest, it might be a decent fit. Ostensibly, it would be right at home in a dorm room, a kitchen, or a guest room.
As for its picture quality, this little panel can't handle Blu-rays particularly well, but casual daytime viewing will look good enough for most. If you care much about movie night, you may as well avoid this TV's nightmarish menu set, cough up a few more dollars, and buy a (much) better television.
Our editors review and recommend products to help you buy the stuff you need. If you make a purchase by clicking one of our links, we may earn a small share of the revenue. Our picks and opinions are independent from any business incentives.