televisions
Insignia NS-50L240A13 LCD TV Review
A TV that best exemplifies the house-brand strategy.
$650.00 MSRP
50 in.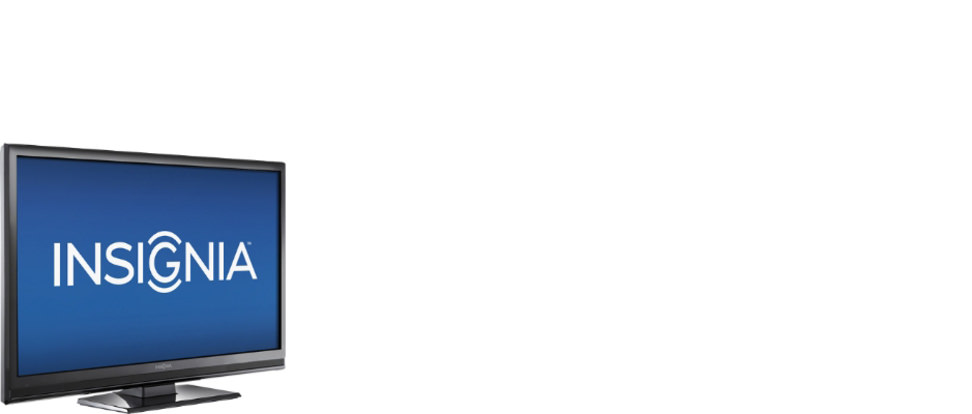 Introduction
You may not know that Best Buy, the behemoth of consumer electronics retailing, sells its own house-brand of electronics under the names Dynex and Insignia. They might get a bad rap, but there's nothing inherently wrong with house brands. Frequently, the products are coming from the same factories as the bigger brands, but at a lower cost to you. How is this possible? These TVs are thick and boxy. They have ugly menus and unattractive packaging. They also save money because they don't have to advertise. Best Buy will always give their own brands prominent real estate in their stores.
Today, we're focusing on the Insignia NS-50L240A13 (MSRP $650), a TV that best exemplifies the house-brand strategy. It's low-frills and inexpensive, yet manages to hit all the specs that people want (at least think they want): a big screen, 1080p resolution, and a handful of features you'll probably never use. Nevertheless, the picture quality is pretty decent—just don't expect top-of-the-line.
Design
A thick and cheap-feeling TV.
The Insignia NS-50L240A13 won't win any beauty pageants, but it will still make it to the prom. The design is basic and the TV is very light—it only took one person to move this 50-inch display around. While a lightweight TV is not necessarily a bad thing, this Insignia feels lacking in the quality department.
The Insignia NS-50L240A13 won't win any beauty pageants, but it will still make it to the prom.
As far as connections go, the NS-50L240A13 has a fine array of them on the left side of the TV. There are three HDMI ports, a USB port, an antenna input, a hybrid component/composite input, a digital audio output, a headphone audio output, a VGA input, and a PC audio input.
The last three ports mentioned (headphone audio, VGA, and PC audio) were rather hard to find—they reside underneath the side arrangement of connections. I didn't realize that they were there until reading the manual.
Smart TV Features
A minimalist menu interface in need of a design overhaul.
Normally, we would say that Insignia's menu interface is the definition of bare-bones, but that honor belongs to Dynex. What is offered here is a slight step up from bare-bones and, similar to Dynex, still gets the job done.
Like Dynex, there are still just five categories of options, although they are arranged differently: Picture, Audio, Channel, Settings, and Photos. The channel tab only works when the antenna input is used and the photos tab would not allow us to access it, no matter how many USB drives we plugged into the port.
Comparable Products
Before you buy the Insignia NS-50L240A13, take a look at these other televisions.
Picture Quality
Conclusion
For the asking price, this Insignia isn't too bad.
Did out tests prove that the Insignia NS-50L240A13 is a TV destined for greatness? No. Did they prove that this TV is worthy of your consideration? That all depends on how much you want to spend.
This is not a bad TV by any means. The NS-50L240A13 has a good contrast ratio, decent colors, and a smooth uniformity. It is not the worst looking TV and as far as LCDs go, it has an average viewing angle.
The NS-50L240A13 stumbles in more than a few places. While I didn't hate the TV's design, I did think it felt cheap. The Insignia menu interface is outdated and in serious need of a revamp. The audio produced is passable, although the low-range and high-range frequencies are often times distorted. The worst offense this TV committed was having a remote that would stop working—which is extremely frustrating and unforgivable on any TV.
If your budget for buying a 50-inch TV is $650 and not a penny more, the Insignia NS-50L240A13 might be right for you. If you can shell out a couple hundred dollars more, then you might want to shop around a bit longer.
Our editors review and recommend products to help you buy the stuff you need. If you make a purchase by clicking one of our links, we may earn a small share of the revenue. Our picks and opinions are independent from any business incentives.