Toshiba 47L7200U LCD HDTV Review
$1,899.00
Calibration
The L7200U Cinema Series uses an unusual picture settings system. Rather than attributes like Brightness, Color, and Sharpness ranging from 0 to 100, and being set to 50 by default, this Toshiba uses 0 as its default, with decreases to the setting resulting in negative numbers like the ones below. This is perhaps an attempt on Toshiba's part to help users better understand the impact of their changes (since ranging into "positive" or "negative" adjustments away from default doesn't really work on a 0-100 scale like most TVs portray), but it was--at first--a tad confusing.
To best calibrate this TV's picture, we set it to Movie mode, adjusted the Backlight and Contrast to 100, set Brightness from 0 to -30, and set Sharpness to -10; everything else was left alone.
[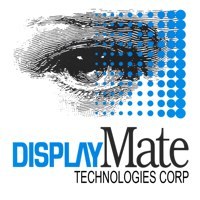 All of our calibration is done in conjunction with the DisplayMate software.
Video Modes
The Toshiba 47L7200U has 6 video modes: Dynamic, Standard, Movie, Game, PC, and AutoView
Sections