Sony Bravia KDL-55EX720 LED LCD 3D HDTV Review
$2,399.00
Calibration
Our review process starts with a calibration. Using DisplayMate calibration software and a spectrophotometer, we adjust the basic video settings until the picture is optimal. Below, you can see what we decided were the best settings for most situations.
The Sony KDL-55EX720 is particularly confusing because there are three Picture modes, then a completely separate menu full of "scene modes," almost like what you'd find on a digital camera. Scene modes are useful for those that want a quick, one-touch adjustment to picture quality, but don't lend themselves to thorough calibration because they grey-out many of the menu options. In this case, we also found that all but one of the Scene modes – Graphics mode – caused the picture to overscan. So we used Graphics mode and calibrated from there. And in that mode, the TV produced outstanding scores in most of our tests. However, when we checked back the next day, none of the modes were creating overscan. It's one of life's stupid little mysteries.
[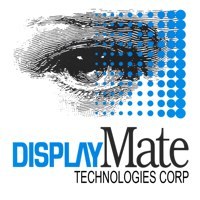 All of our calibration is done in conjunction with the DisplayMate software.
Video Modes
Here's a detailed look at the Picture modes (Custom, Standard, and Vivid) and Scene modes (all the rest) that we talked about in the previous section.
The Scene selection listings are located in an entirely different menu, called Preferences, that you may never even find. Thanks, Sony.
Sections