Sharp Aquos LC-52LE640U LED LCD HDTV Review
$1,199.00
Calibration
Calibration was a bit of a chore, considering the menu interface. The picture settings are readily available, but each one of them spans from a negative number to a positive number, with 0 being the middle. These numbers are not the same for each setting and it is more confusing than it is helpful. There are some settings where this system makes sense, like Sharpness, where the negative numbers meant undersharpening, where a fuzzy inner halo was clearly visible, and positive numbers meant oversharpening, where hard lines surrounded all objects. When left at 0, the sharpness was just right. Not every setting had this positive however.
There are other setting that affect the picture quality located in menus we didn't think would be related, as well as confusing explanations of features. Look, we're down with OPC, but this acronym, meaning Optical Picture Control, does not explain what this feature does. It is the control of the auto-dimming features, you can set it on high so that when the room is dark the picture darkens as well. We leave it off because we want our picture to be just the same whenever and wherever we see it.
[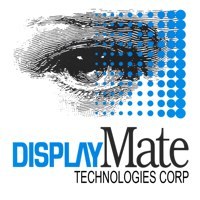 All of our calibration is done in conjunction with the DisplayMate software.
Video Modes
The various video modes are easy to change with the designated button on the remote.
Sections