LG 55LM9600
A great TV overall, but smart buyers might want to wait on a price drop.
LG 55LM9600 3D LED LCD HDTV Review
$2,999.00
Calibration
The LM9600 is a pretty easy TV to calibrate, as most of its picture settings only required minor adjustments to their factory settings. We calibrate all of our TVs in conjunction with the DisplayMate software to achieve maximum contrast and color performance. Out of the box, the LM9600's video mode was set to Vivid, which we promptly changed to Standard; we then found the best contrast and color response after adjusting Backlight to 100, Contrast to 100, Brightness to 52, Sharpness to 0, and Color to 31.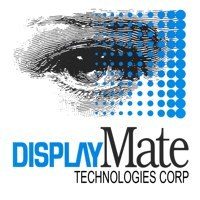 All of our calibration is done in conjunction with the DisplayMate software.
Video Modes
The 55LM9600 has an almost dizzying variety of Video Modes, which unfortunately are not listed or described in the owner's manual. There are 8 total, and they are found under the Picture Mode tab in the System Settings menu of the LM9600.
Sections