Multimedia & Internet

What to Look For
Your TV isn't just for broadcast cable anymore. Newer TVs can play media off of USB drives and SD cards, stream online content, and even let you browse the internet like you would on a computer. If you want to stay ahead of the curve, check out this list of HDTVs.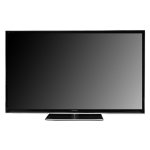 Panasonic Viera TC-P65VT50
Buy now for $5,999.95 at Amazon
How does this work?
Reviewed.com offers the ability to purchase products through our affiliate programs with retail partners. While we earn a small percentage of the sale, make no mistake that our ethics policy is strongly enforced here, too. You can buy products that have received both positive and negative reviews, because we realize that there's a right product for everyone.
Be in the know! Get Reviewed.com news and reviews straight to your inbox.
Thanks for signing up!
How We Test Televisions