If price is no object, the best Dolby Vision TV around is the LG C7 series OLED TV (available at Amazon) which starts around $3,000 for the 55-inch. Not only is the C7 an excellent all-around TV, but it's one of the best-looking Dolby Vision TVs we've seen, and also plays Dolby Atmos, the audio companion to Dolby Vision's video.
If you're here, you probably already know a little about Dolby Vision: Dolby's proprietary HDR (High Dynamic Range) format. It's less widely adopted than the open-source HDR10 format, but the trade is that Dolby Vision content is mastered to a higher standard, allowing the content to remain relevant longer as better and better TVs come along.
While it's harder to find Dolby Vision TVs, there are quite a few on the market, and you don't necessarily have to shell out $3,000 to get a good one. We've rounded up the best Dolby Vision TVs we've tested below for you to take a look at.
Updated July 17, 2017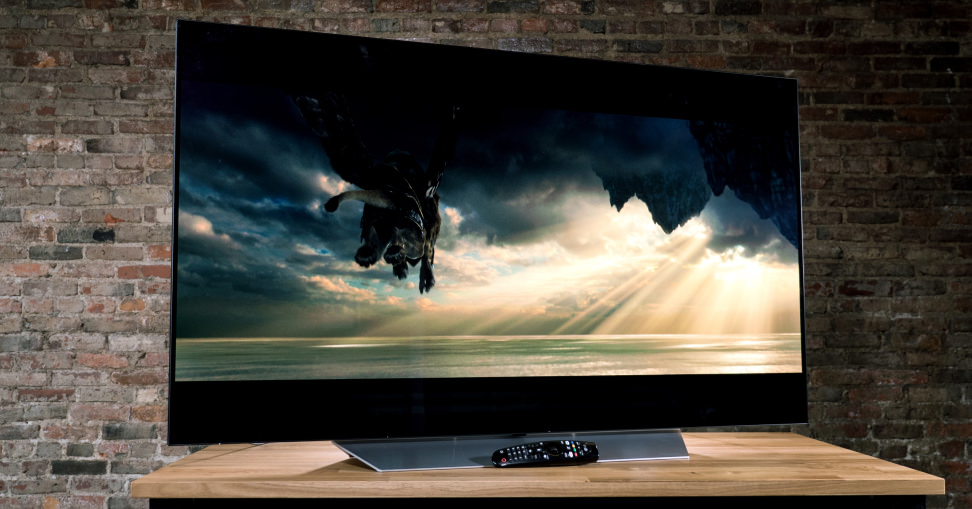 LG C7 Series
Best Overall
LG's C7 series is a 2017 4K/HDR OLED option that delivers Dolby Vision and Dolby Atmos playback, and compares so favorably to the $8,000 "wallpaper" flagship OLED that we simply had to call it best overall. While it's still not cheap—the 55-inch will run you around $3,000, and the 65-inch another couple thousand more—it's still the best-looking Dolby Vision TV for the money.
Just keep in mind you're paying for more here than just great Dolby Vision performance. The C7 is a stellar TV, period. From design, to features, to non-HDR content, it does everything with the flourish that ought to justify its price tag. That said, we're expecting the price to drop later in 2017, and caution interested viewers to exercise patience. Read our full review.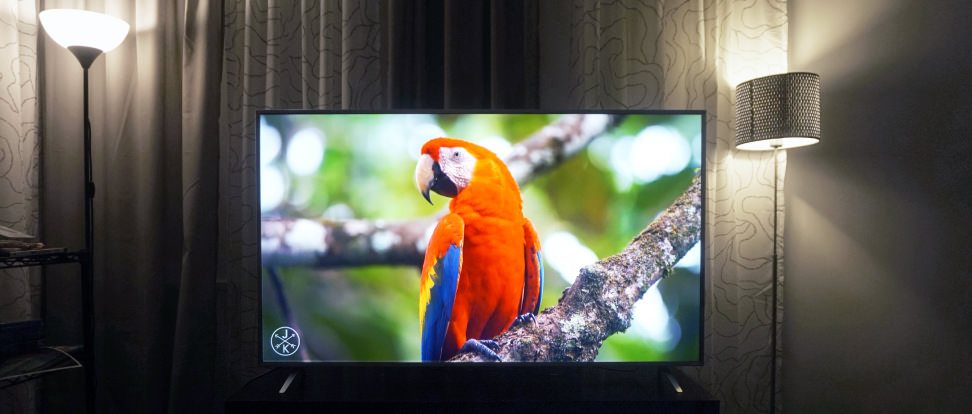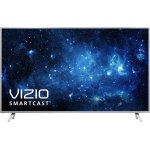 Vizio P Series (2016)
Best Value
Vizio's 2016 P Series is easily the highest-value Dolby Vision TV for the money. You can find the 55-inch for about $1,000, which is a great price for a 4K/HDR TV like this. The P Series delivers an awesome combination of good looks, cool features, and performance that's really commendable for this price range.
While the P Series doesn't hit the insane brightness levels of some of the current Samsung HDR TVs, outside of LG's pricy OLEDs it's one of the rare Dolby Vision TVs on the market. Until the 2017 P Series comes along, this is your best bet for Dolby Vision without breaking the bank. Read our full review.
LG B6 Series
Last year's B6 Series gives you Dolby Vision OLED at a lot less than the 2017 models right now. You can find the 55-inch B6 for about $2,000—a great price for a 4K/HDR-ready OLED.
Naturally, you're paying more for OLED technology, but considering the perfect blacks, vivid colors, and huge viewing angles, OLED TVs are a great way to show off the superior mastering of Dolby Vision, and this is the best price around. Read our full review.
Vizio Reference Series
Vizio's Reference Series was the first official "Dolby Vision" TV on the market. While it touts a huge array of impressive specs, it's also priced to sit still: the 65-inch started at $6,000, and we won't even talk about the price of the 120-inch version.
That said, for an LED TV the Reference Series really lives up to its name where Dolby Vision content is concerned. It's one of the brightest, most colorful TVs of its time, and includes a full home surround sound system, including two tweeters, a soundbar, and a subwoofer. Even if you can find it for $4,000 online, however, we're not sure why you wouldn't save some money and go with the C7 OLED, which is about the same price. Read our full review.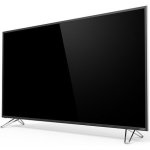 Vizio M Series (2016)
The M Series is one step down from our "best value" P Series—it's basically a more affordable version. Still HDR10 and Dolby Vision compatible, the 2016 M Series also delivers 4K resolution, the "Smart Cast" system (with an included tablet!), and decent design for this price range.
What do you miss out on? Well, it doesn't look as nice as the P Series, and don't get nearly as bright, either. However, for this price range, the M Series is the best Dolby Vision option around. Read our full review.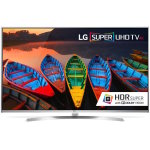 LG UH8500 Series
LG's "Super UHD" line from 2016 were all HDR10 and Dolby Vision compatible. The UH8500 is a good choice for its price relative to performance, but it's also not as strong of a performer as anything else on the list. However, if you want something thin and stylish that can still rock Dolby Vision, it's a decent choice for the money. Read our full review.