As one of the largest electronics and entertainment companies in the world, Sony has built a reputation for producing high-quality goods. In particular, its televisions are renowned for their out-of-the-box excellence.
Sony's current lineup is packed to the brim with the latest and greatest tech, so it should be easy to find a model that checks every box on your wishlist. But with so many options to choose from, how can you know you're making the best choice?
Luckily, our team of experts has tested virtually every Sony TV on the market today in order to nail down the best of the best. Click through to read a full review of any given model. But if you just want the overview, check out our top five favorite Sony TVs available today.
Updated February 04, 2016
The Sony X930D is a very good TV by non-HDR standards, but it's definitely priced for all the flashy new content coming along this year and into 2017. Even still, it does a commendable job, and the drawbacks should really only give staunch videophiles pause. The sleek, HDR-capable X930D—with the Android TV platform in tow—is a solid buy even if it's pricier because of its handsome exterior.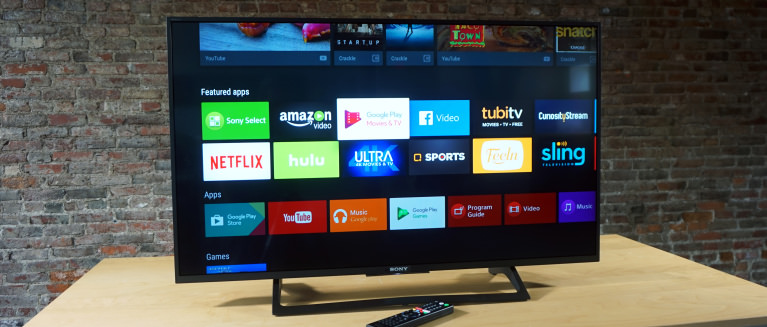 2
You'd buy the X800E series if you were stoked on the Android platform, maybe, or just really wanted a sleek, minimalist, design-focused product. But despite the standard finer-cut trappings of Sony's pedigree, the top-level core performance here just isn't good enough for all that money. In fact, because of the poor black levels, it's very hard to recommend overall.
Where To Buy
$648.00
Amazon
Buy
$649.99
Best Buy
Buy
$648.00
Walmart
Buy
$649.99
Crutchfield
Buy