For most people, shopping for a TV is pretty simple: You find the biggest, best one at the lowest price. But if you spend more time with a Playstation or Xbox than watching sports or news, there's an extra element to consider when shopping for a TV. Beyond the basics of dark shadows, bright highlights, and rich colors, you also want low input lag. That's why our #1 pick is the LG C7,
which also happens to be one of the best TVs we've ever tested.
Why is it so good? Because it has exceptional picture quality and very low input lag across all modes. In short, input lag refers to the amount of time that passes between when you input a command and the picture on screen changes. The lower your TV's input lag, the quicker you can respond during a game. For some games this isn't a big deal, for others it can save your bacon.
The best TVs for gaming are those that provide low input lag, but we're also putting particular emphasis on those that provide 4K resolution and the ability to display games in brilliant HDR (High Dynamic Range). All of our top picks give you that, setting you up for an excellent gaming experience for years to come.
Updated January 26, 2018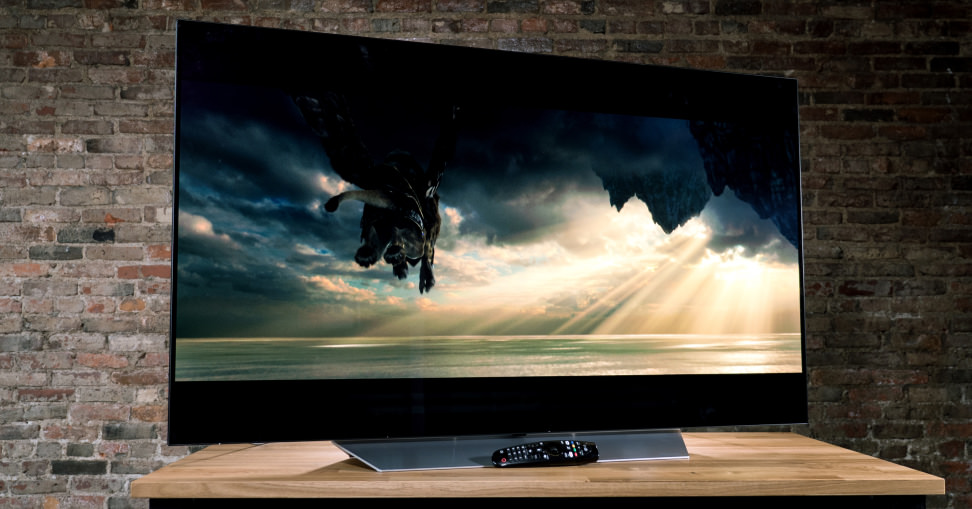 LG OLED55C7P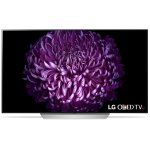 LG OLED55C7P
While LCD TVs have come incredibly far in the past year, for picture quality purists OLEDs still rule the roost. This unique technology results in near-perfect black levels, in particular, which is particularly stunning when viewed in a dark room. The only issue? OLED TVs tend to be pretty pricey.
The LG C7 is one of the most affordable OLEDs on the market for 2017, but it delivers picture quality on par with models that cost several times as much. It's still not cheap, but LG has done an incredible job providing top-notch picture quality while keeping the price low.
For gamers in particular, the C7 provides low input lag across every resolution, with and without HDR, though you'll need to activate game mode to get the input lag under 30ms—our threshold for a top-tier gaming experience. Beyond that you'll get superb motion quality, excellent all-around picture quality, and near-perfect viewing angles—ensuring everyone gets a great seat on movie night. Read our full review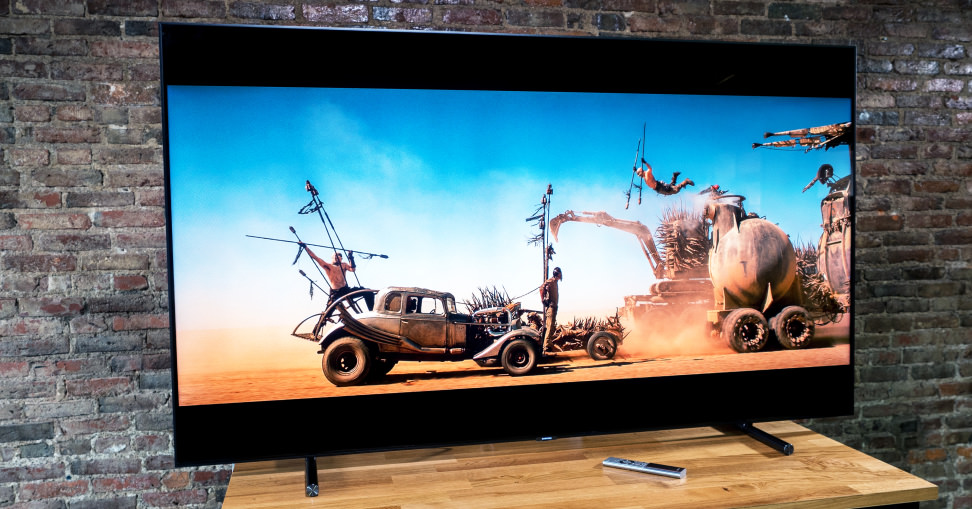 Samsung QN65Q9FAMFXZA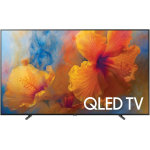 Samsung QN65Q9FAMFXZA
Though Samsung's Q9 can't match the inky black levels of LG's OLED TVs, its flagship Q9 makes up for it with searing brightness and jaw-dropping HDR quality. And best of all, its picture is no less stunning even when viewed in a bright room—perfect if you sometimes game in the middle of the day or with the lights on.
The Q9 is also just plain beautiful. Its an expensive TV, but the moment you take it out of the box it's clear you're getting your money's worth. From a gaming perspective, it hits the marks you'd expect: low sub-25ms input lag, excellent HDR, and crisp motion.
The major drawback here is the price, but the Q9 is one of the most powerful, brightest TVs we've ever tested. If it's within your means, it could easily be the centerpiece of your home theater for years to come. Read our full review
TCL 55P607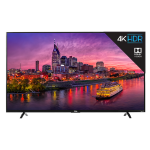 TCL 55P607
While the above TVs handily outperform the TCL P-series when put side-by-side, there's a reason the TCL is this high up the list: it starts at about 1/4th the price for a 55-inch model.
Despite that, the TCL P-series delivers excellent all-around 4K/HDR picture quality, with input lag of less than 17ms in game mode. Though we've seen some reports of weirdness when using the TCL P-series as a computer monitor, for console gamers this is one of the most responsive TVs you can buy.
Though the series has been trimmed to just a solitary 55-inch size, it is typically priced between $650 and $550, making it one of the best TV values around. It's been that way since we reviewed it, and nothing else we've seen this year has even come close. Read our full review
Samsung QN65Q7FAMFXZA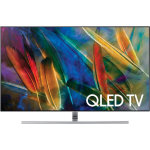 Samsung QN65Q7FAMFXZA
The Samsung Q7 is a few rungs down the ladder from Samsung's stunning Q9, but it's a phenomenal TV in its own right. It most closely follows in the footsteps of last year's stunning KS8000, which was one of our favorite gaming TVs when we last updated this guide.
Though not quite as bright as the Q9, the Q7 nonetheless follows a similar path to success: stunning brightness, excellent motion performance, superb picture quality, and sub-25ms input lag with game mode activated.
And just like the Q9, the Q7 truly ahem shines in a bright room, where its overall brightness can power through reflections and ambient light. Though it's still a bit pricey—the 55-inch model is still hovering around $2,000—it's a great alternative to the more expensive models on this list. Read our full review
Samsung UN55MU7000FXZA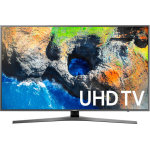 Samsung UN55MU7000FXZA
Samsung's M-series lineup doesn't quite measure up to the company's top-of-the-line Q-series TVs, but the MU7000 delivers excellent all-around HDR-ready picture quality, and low input lag with 55-inch models costing under $700 on sale.
In our lab tests we found the MU7000 held up quite well, with no major weaknesses to speak of. Though it's not as bright as the Q7 or Q9 from Samsung, it's brighter than your typical TV. Most importantly for gamers, you can expect sub-25ms input lag with game mode activated, even when gaming in HDR.
The MU7000 isn't the best TV that we've tested this year, but it is a jack of all trades that nails the one test that gamers really care about—input lag—while delivering good-to-great performance everywhere else. Read our full review
Vizio E55-E1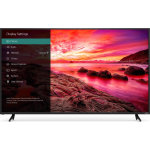 Vizio E55-E1
Vizio has been producing some of our favorite budget-friendly TVs in the past few years, and the 2017 E Series joins that group with 4K, HDR, and relatively low input lag.
While the E Series is a bit slower than the other TVs on this list–its input lag is right around 40ms with the "Game Low Latency" mode activated—we're including it because that's just good enough for most console gamers and the TV is otherwise an excellent all-around value.
Lag-obsessed gamers may want to check out the Samsung MU6300 if you want a sub-25ms experience, but if you want a good TV at a great price, the E Series gives you plenty of options. Just don't expect a top-tier experience, as the TV just doesn't get bright enough to hang with something like the TCL P-series.
The Vizio E Series is supposed to come in eight sizes—from 43 to 80 inches—but not all of them are available now and there are some differences to be aware of: the 43- and 50-inch models don't support HDR, and the other sizes only support HDR gaming on the HDMI 1 input. The 80-inch model allows for HDR gaming on any HDMI port, however. Read our full review