It used to be that a three-foot-wide TV was considered massive, but nowadays you can get away with a really big screen that won't ruin your feng shui. The TVs can even be beautiful in their own right, like our top pick, the LG C7 (available at Amazon for $1,696.99).
The most popular screen sizes, like 55 inches, straddle a sweet spot between too little and big. They live somewhere between the modesty of a little 32-incher and the gargantuan excess of wall-mounted 60+ inch behemoths.
We've tested every TV on the list, giving each extensive time in our test lab for full reviews all throughout the year. If you're hunting for a 55-inch TV, these are the best right now.
Updated January 26, 2018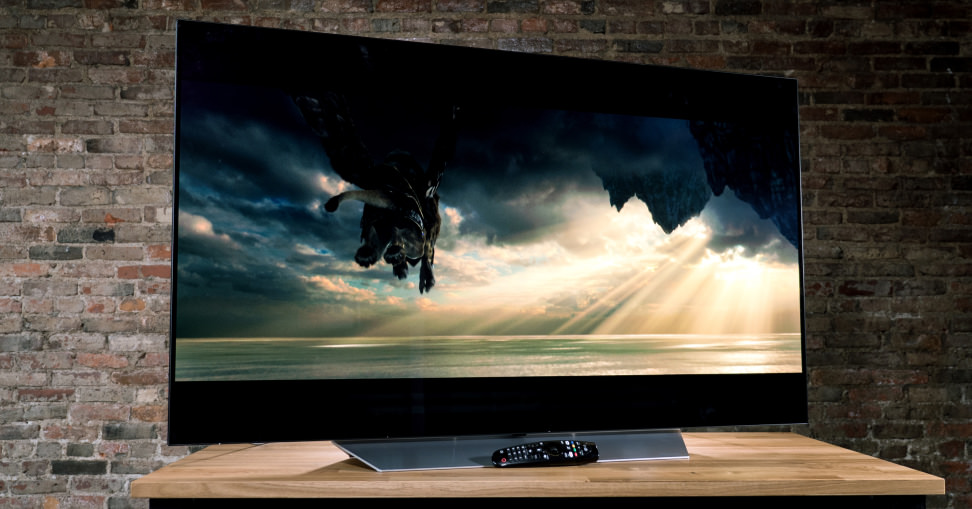 55-inch LG C7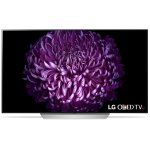 55-inch LG C7
Best Overall
The LG C7 is one of the company's 2017 4K/HDR OLED TVs, and just like last year, it's one of the best-looking 55-inch TVs you can buy. Equipped with a sleek design, the friendly and intuitive LG webOS platform, and the amazing picture quality of OLED TVs, this is the 55-inch TV to buy if you're looking for the best of the best.
Not only does this 2017 OLED deliver 4K resolution and incredible contrast/color performance, but it's equipped to make both HDR10 and Dolby Vision content—the two flavors of HDR—look very, very good. But regardless of what you're watching, you can expect it to look pretty darn incredible on this TV.
The C7's only real drawback is the price—but that's just the cost of doing business with such a stellar product. Read the full review.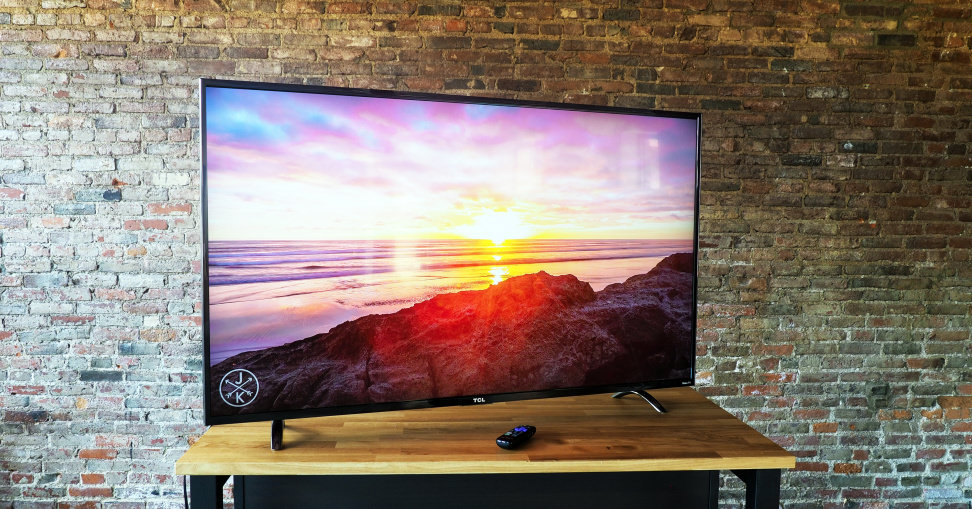 55-inch TCL P Series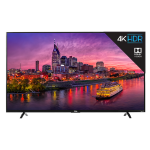 55-inch TCL P Series
Best Value
We were blown away by this affordable TCL when we reviewed it earlier this year—that's why it received our Best of Year award for "Best TV for the Money." It really is.
While there are more affordable 55-inch TVs out there, and also better performers, nothing this year quite captured the mix of high-performance (with great HDR) at such a stellar price point compared to the TCL P Series. While it's only available in a 55-inch size, if this is the size you're looking for, it's hard to get a better value.
Not only is the TCL P Series an excellent performer for the money, it also bundles in the well-received Roku TV platform, so all your streaming needs are covered, to boot. Read the full review.
55-inch LG B7A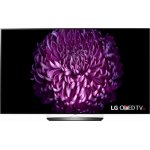 55-inch LG B7A
One step down from our #1 pick, the LG C7, the LG B7A is almost identical from a performance/panel perspective. The only real difference between the two is that the slightly pricier C7 offers a more refined design aesthetic and better audio.
Otherwise, the B7A has everything where it counts: 4K and HDR10/Dolby Vision playback; excellent contrast and color saturation; and all the fine details of OLED performance we've come to expect from these TVs.
If you want amazing picture quality, but also don't mind saving a couple hundred dollars on things like audio and design aesthetics, the B7A is a great choice. Read the full review.
55-inch Samsung Q7F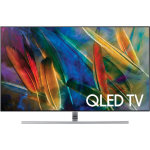 55-inch Samsung Q7F
The Q7F series is one of Samsung's 2017 "QLED" models, earning it a pedigree as one of the company's most highly tooled and impressive TVs we'll see in 2017. The QLED models are all equipped with a nigh magical panel enhancement called Quantum Dots, which are microscopic nano-crystals that add some serious 'oomph' to picture quality.
The Q7F delivers some of the highest brightness and most vivid color saturation of any TV we've ever seen—and so it goes with most of the QLED TVs. The 55-inch Q7F debuted at a whopping $2,800, but has since dropped in price considerably. If you want really jaw-dropping HDR brightness and color, this is the one to go for. Read the full review.
55-inch Samsung MU9000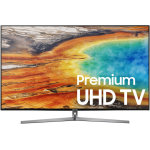 55-inch Samsung MU9000
The MU9000 series is Samsung's best 2017 offering just outside of its premium "QLED" TVs. So if you like the look and vibe of the more expensive Q7F, but wanna save a few-hundred dollars (primarily by not getting fancy quantum dots), the MU9000 is the way to go.
This Samsung still delivers stellar picture quality, an excellent overall design, the same Samsung Smart Hub experience you'll get from the company's best 2017 TVs, but you just aren't paying as much. It's still a bright, high-quality HDR TV, it just doesn't deliver quite the dazzling brightness of the QLED models. Read the full review.
55-inch Vizio P Series (2017)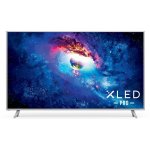 55-inch Vizio P Series (2017)
Year after year, Vizio's P Series delivers a solid combination of cutting-edge TV tech (like 4K and HDR) with satisfactory design elements and decent smart features at prices that are usually vastly more affordable than the competition. The 2017 model is no exception.
This year's P Series still delivers the usual full-array local dimming backlight and 4K resolution, but also ups the ante via the inclusion of HDR10 and Dolby Vision/Dolby Atmos sound support, making it a very strong choice for home theaters looking to upgrade to cutting-edge without spending a fortune. Read the full review.
55-inch Vizio E Series (2017)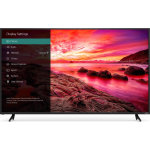 55-inch Vizio E Series (2017)
Vizio's E Series has long been a staple of consumers looking to get an excellent value. This year's E Series delivers 4K resolution, local dimming backlighting, easy-to-use smart features, and very solid overall picture quality—but the real icing on the cake is that you also get HDR support.
While the E Series TVs aren't quite bright enough to make for super duper impressive HDR, they look awesome in every other aspect, and you're still getting a ton of forward compatibility here by buying a 4K HDR TV, even though it won't feel like you're paying for one. Read the full review.
55-inch TCL S Series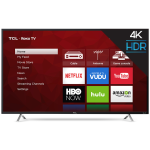 55-inch TCL S Series
The TCL S Series may be one of the most valuable budget options of 2017. While it's not the strongest performer (in either standard or HDR), you do get 4K resolution and HDR compatibility for a very agreeable price, alongside the excellent Roku platform, which is built right into the TV.
The real drawback with the S Series is that, while it will play HDR content, you won't really notice much difference. It's a great choice if you mostly just want a nice big TV for a lot less than the competition, just don't expect to be too wowed by HDR content on this TV. Read the full review.