It used to be that a three-foot-wide TV was considered massive, but nowadays—considering the hyper-thin bezels and narrow profiles of modern flat-panel TVs—you can get away with a really big screen that won't ruin your feng shui. The TVs can even be beautiful in their own right, like our top pick, the LG B6 (available at Amazon).
The most popular screen sizes, like 55 inches, straddle a sweet spot between too little and big. They live somewhere between the modesty of a little 32-incher and the gargantuan excess of wall-mounted 60+ inch behemoths.
One issue with 55-inch models boasting such popularity? Every manufacturer has a bunch of options in this class, making shopping for the perfect fit a bit tricky. Nothing to worry about, though. We're here to help save you time—and with a little luck—some money.
Updated July 17, 2017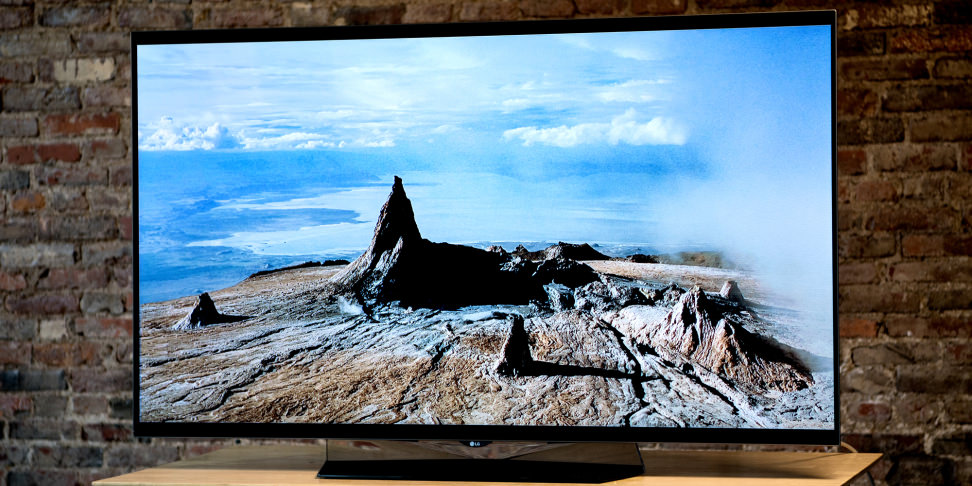 55-inch LG B6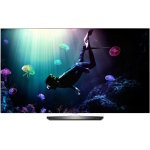 55-inch LG B6
Best Overall
LG's OLED TVs have topped our charts for the last few years as the best screens you can buy, so it really isn't a huge surprise that the best 55-inch TV you can buy is also an OLED. I tested this model last year, and until the fresh new crop of 2017 TVs rolls into the market, this is going to remain the best 55-inch TV you can buy.
The LG B6 Series is actually third from the top in LG's 2016 OLED TV lineup, but it's got about all the same picture quality advantages as the pricier models—it just isn't as fancy from a looks/features perspective. But for most people, even hardcore picture quality purists, the B6 is all you need.
The OLED55B6P delivers 4K resolution, High Dynamic Range (HDR) performance, LG's webOS smart platform, and a sleek design for less than $2,000. That's still a lot more than you'll pay for most of the TVs in this list, but if you want the best of the best, this is it; at least, until the 2017 OLEDs show up.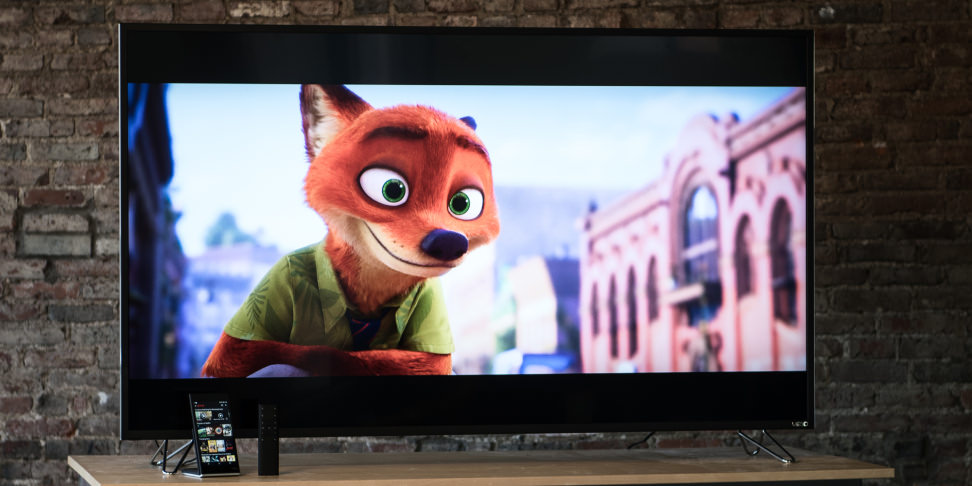 55-inch Vizio M Series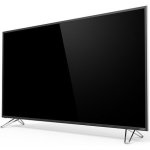 55-inch Vizio M Series
Best Value
Vizio's 2016 M Series has to be the all around value pick. Where new-fangled TV tech is concerned, it has everything you could want, but shaves its price and fancy factor down by smartly avoiding excess design filigree and cutting out the highest-end LED TV features.
The end result is a butt kickin' 55-inch TV that delivers 4K resolution, HDR10 and Dolby Vision compatibility, a full-array local dimming backlight, expanded color production, and a 120 Hz refresh rate for $800 or less. It's a pretty insane value, and that's before you even factor in the "SmartCast" system and included Android tablet.
If you're gonna pull the trigger on this TV, just be sure you read up on and know about the SmartCast system, which will require you to use a tablet, smartphone, or other second-screen device to interact with the TV's menu interface and smart features.
55-inch Samsung KS8000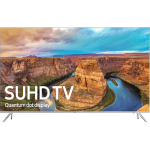 55-inch Samsung KS8000
The KS8000 is my favorite Samsung TV series from the company's 2016 lineup—and lucky for you, it comes in a 55-inch version! While it's not quite as impressive as the flagship model, the sheer blinding brightness and color production here is super impressive for the price.
The 55-inch KS8000 delivers 4K resolution, amazing HDR performance, huge color production, and very friendly video game performance for an agreeable $1,200. You'll also get Samsung's Tizen-based smart platform and the futuristic, wall-mount-friendly "OneConnect box."
55-inch Vizio P Series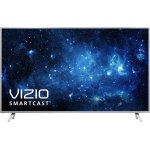 55-inch Vizio P Series
A step-up from the "best value" M Series, the 55-inch P Series is a better choice if you still want good value but also want good and bright HDR (and Dolby Vision) performance.
Like the more affordable M Series, the fancier P Series delivers full-array local dimming (the best kind of LED TV backlight), 4K resolution, the SmartCast system, and includes an Android tablet right in the box. The difference? It's notably brighter than the M, making HDR content (and everything else) really pop.
55-inch Samsung KU7000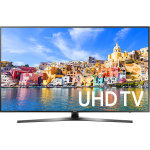 55-inch Samsung KU7000
Another solid 2016 entry from Samsung, the KU7000 may lack the sheer pizazz of the pricier KS8000 series, but for what you're paying it's an extremely solid choice. This HDR-compatible 4K TV also delivers the Tizen Smart platform and low input lag, making it ideal for gaming.
So why would you pay more for the pricier KS8000? Mainly HDR performance and overall brightness. Unlike the KS8000, the KU7000 lacks "quantum dots," reducing its appreciable color and contrast. But even still, for under $1,000 it's very easy to look past the lack of arguably extraneous performance power.
55-inch Sony X930D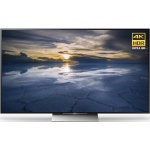 55-inch Sony X930D
Sony's X930D series was the company's best TV in this size in 2016, so the fact that you can get it online for about $1,500 this year is pretty great. Like most of the other TVs on this list so far, the X930D is a 4K, HDR-capable smart TV with great picture quality.
Where the X930D really stands out is in its beautiful design. The high quality materials and impressive thinness add to this TV's tailored picture quality to make it look and feel like it should cost twice as much.
55-inch LG EG9100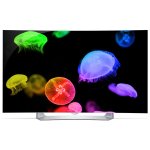 55-inch LG EG9100
You might be surprised to see an LG OLED so far down the list, but that's because the EG9100 series, on top of being a carry-over from 2015, is also a 1080p (full HD) resolution set that lacks HDR (High Dynamic Range) support and features a now somewhat out-of-date smart platform.
If this was anything other than an OLED model, paying $1,500 for a 55-inch TV from 2015 would be a terrible choice. Fortunately, you can sweat the small stuff here: if you don't want or need 4K or HDR, this LG OLED is still one of the best-looking 55-inch TVs around.
55-inch Samsung KU6300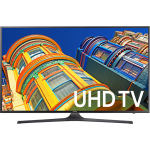 55-inch Samsung KU6300
Another solid series from Samsung's 2016 lineup, the KU6300 is yet another 4K, smart, HDR-capable set that offers surprising value for its price tag. My one caveat with the KU6300 is that its HDR performance—its brightness and color—aren't impressive.
That doesn't mean 99% of content won't look great on this TV, and it's yet another good choice for gamers. But if you're looking for a really notable increase in brightness and flashy colors between standard content and HDR content, this isn't the one to get. Otherwise, go nuts.
55-inch TCL UP130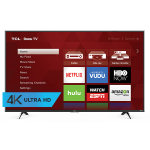 55-inch TCL UP130
The UP130 is an affordable but feature-facing option from TCL that delivers 4K resolution, the built-in Roku smart platform—which is one of our favorite streaming device platforms—and the Roku-style remote with a built-in headphone jack and voice search.
Getting a pretty good-looking 55-inch TV with all those features for about $600 online is definitely a solid deal. You won't get the super-polished picture quality or HDR support of some of the other TVs, but for this price, it's still a steal.
55-inch Vizio E Series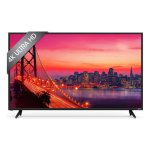 55-inch Vizio E Series
While not as valuable as the perfectly positioned M Series nor nearly as fancy and posh as the pricier P Series, Vizio's E Series hits a real sweet spot if you're looking for good, all-around bright/dark room performance, 4K resolution, and the new "SmartCast" system.
The 55-inch E Series also still delivers a full-array local dimming backlight, the best kind of LED TV backlight, albeit it lacks the higher dimming zone count of the more expensive 2016 Vizio series, meaning its contrast performance has some. Still, for under $5600, we're not complaining.
55-inch Vizio D Series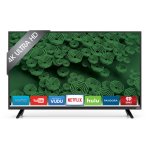 55-inch Vizio D Series
If you really just want to save money and cut fancy frills, but still want a solid-looking 4K TV, look no further than the 55-inch Vizio D Series. This 2016 model can be had for around $400, and delivers solid picture quality.
You'll also get 4K resolution and full-array local dimming. Just don't expect HDR support or the fully realized "SmartCast" system from Vizio's other models.
55-inch Hisense H8C Series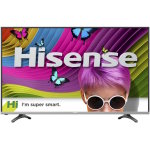 55-inch Hisense H8C Series
The Hisense H8 is another great option if you're looking to save money. The 55-inch can be found online for as low as $370, and still delivers a pretty svelte suite of features: 4K resolution, HDR compatibility, good contrast, and a decent selection of smart apps.
One thing to note here is that the H8 series has a strange way of handling HDR, and may not be able to play titles off of Netflix or Amazon Instant, even if you've got the subscription and bandwidth for HDR streaming. Buyer beware.